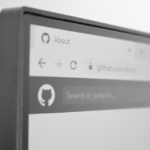 COVID-19 is making more and more teams go remote until further notice and, in some cases, permanently. GitHub is a great tool for software teams to thrive while remote. This webinar will give 8 tips that software teams can use to improve their remote work using GitHub.
Version control with GitHub enables geographically distributed teams to achieve the same collaborative effects that speed up the creation of software. Learning how to use GitHub in a remote ecosystem will reduce the need for more than one video conferencing session, and allow developers to focus on coding.
Project managers, QA Engineers, and developers working within GitHub remotely can attain optimum productivity with the right implementation strategy. Not limited to source file version control, an entire product pipeline's documentation can be managed centrally within GitHub.
Very few, if any, tools have the level of inclusion that GitHub users inherit. As an organization heading into a predominantly remote working ecosystem, GitHub can help teams and organizations accelerate momentum while others are still trying out alternatives. The 40M users and over 100M repositories of GitHub (28M open source/public) that teams would be joining are clear testimonies of how useful GitHub will be when implemented effectively across your teams.
This Webinar Covers:
What is GitHub and why your company should be using it
8 Best practices when managing remote software teams
Key points when suggesting adaptation to decision-makers
Presenter: Taurai Mutimutema
Watch the Webinar on Demand
Some of the images used were designed by freepik.com