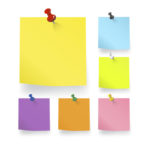 The Gaps in Your Agile Methodology – Part 3 (Managing your Product Backlog)
Is the sprint-to-sprint grind of having to complete endless stream of user stories wearing you down? Are you so mired in the minutia of stories that you can't even remember what it is you're building anymore? Has your backlog turned into a glorified "to do" list filled with an countless developer tasks? It's time to stop the madness!
Join Anne Steiner, Vice President of Product Agility at cPrime, for the last instalment of our 3-part webinar series on creating and managing effective and meaningful product backlogs. In this session, we'll provide practical tips and guidance on managing sprint-to-sprint backlog definition, blending product discovery with product delivery, and recreating your product backlog as a vehicle for telling winning product stories versus a container for crud.
Watch the Webinar on Demand
Some of the images used were designed by freepik.com