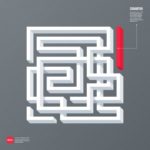 Building large-scale software and cyber-physical systems are one of the most complex and challenging endeavors in the industry today. Lean enterprises focus on delivering the right solutions to customers with the highest quality in the shortest sustainable lead time, with the Scaled Agile Framework (SAFe) being adopted extensively throughout the industry.
In most enterprises, however, there exists a transition period whereas some programs will continue to apply the waterfall model and other lifecycle modes, while other programs are moving quickly to agile delivery via Agile Release Trains.
These programs are not independent and some degree of organizational and code level dependencies exist, which can lead to conflicting methods and expectations and jeopardize common delivery objectives.
For this webinar, join Peter Pedross, CEO and Founder of PEDCO-Applied SAFe, as he discusses:

• What mechanisms can be used to help maximize the value delivery despite the unique challenges of mixed agile/waterfall environments
• Ways to increase the collaboration between the two delivery mechanisms
• Various solution scenarios
• Patterns in the area of organizational, architectural and technical solutions, including mockups and designing interfaces, frequent integration, design patterns, etc.
Watch the Webinar on Demand
Some of the images used were designed by freepik.com