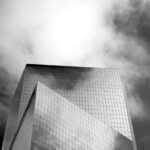 Are you a large enterprise considering migrating to Atlassian Cloud?
In this webinar, you will learn about key considerations to your migration that an impact analysis will provide, including migration risks, add-ons compatibility, feature parity, functionality gaps, migration limitations, migration methods/options, user management, and key integrations.
Brandon Huff, VP, Atlassian (Cprime), and Pavel Fomin, Head of Migrations (Cprime), will share their experiences, thoughts and best practices on cloud migration considerations.
You will learn about:
Key migration preparedness areas to consider
Common pitfalls and recommendations you need to know about
What a well planned migration looks like
Speakers:
Brandon Huff
VP, Atlassian Services, Cprime
Pavel Fomin
Director, Cloud Migrations, Cprime
Watch the Webinar on Demand
Some of the images used were designed by freepik.com