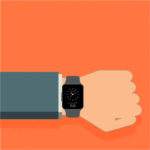 Rapid Estimation for Agile and Conventional Projects
The ability to estimate time and effort is critical for any project. The purpose of this course is to teach you how to provide good estimates for your projects, quickly, using best practices in expert estimation.
In this course, we show how uncertainty limits our ability to make accurate estimates. We explain how uncertainty is related to scope, and accumulates over time. We discover that uncertainty imposes fundamental limits on our ability to produce reliable estimates, and design an estimation strategy that focuses on quick, practical results.
In Scrum, the Team's velocity has to be estimated prior to the Sprint. The most common estimation technique is "Planning Poker," a voting approach designed to avoid influence bias. Learn how to use this technique in our Rapid Estimation eLearning course!
This online on-demand course provides lecture and quizzes plus individual support for follow-up questions, which will be answered during normal business hours, Monday-Friday 8:00am-5:00pm Pacific Time (US).
These rapid estimation techniques are widely used in the software industry, especially for Agile and Scrum projects, but are useful for projects in any industry.
To apply the 1 PDUs earned from our Rapid Estimation eLearning Course, please follow the process in the link below:
http://www.cprime.com/about/PDU.html
What you will get from this course
90 day access to our Rapid Estimation eLearning course
Earn 1 PDU of course credit (PMI)
Learn how uncertainty limits estimations and affects schedules
Learn the the history of group-based expert-estimation strategies
Instructions for rapid estimation sessions, and an example
IDC research indicates that 70+% of software development failures are due to poor gathering and management of requirements, while a 2008 study by QSMA Associates showed that projects organized for agile development deliver products 37% faster to market, with 16% greater productivity, than industry averages.
The desire for fewer failures and speedier success is driving the rapid adoption of the Scrum process framework, and the increasing need for trained people who can make agile projects successful. Scrum is designed from the start to improve responsiveness to customer needs, reduce wastage, and reduce time to market.
This course provides a firm grounding in the basic practices and skills required to make a Scrum project successful.
More Course Details
Audience
Project Managers, Program Managers, and ScrumMasters who needs estimates for project work
Instructor

Kevin Thompson, Ph.D., has a doctorate in Physics from Princeton University, and extensive background in managing software development projects. He specializes in training individuals, teams, and organizations in agile development. Dr. Thompson helps companies make the challenging transition to agile development by working with development teams and business stakeholders to identify their needs, define the right process for the business, determine the steps needed to implement the process, and work through the steps successfully.
Dr. Thompson has Project Management Professional (PMP), Scrum Master (CSM), and Scrum Practitioner (CSP) certifications.
Watch the Webinar on Demand
Some of the images used were designed by freepik.com