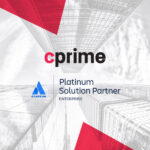 Discover the "Sweet Spot" for Overcoming Challenges and Achieving Your Business Goals
Agile methodologies have successfully enhanced productivity for individual teams for decades. And, it didn't take long for business units outside of development (and industries other than software) to recognize the intrinsic value in the customer- focused agile iterations.
However, as organizations began to grow their agile practices beyond a few teams, and other business units wanted to come on board, it became clear that effectively scaling agile would be a significant challenge.
Download this whitepaper to learn about the different options for scaling including Jira, Jira with add-ons, and optimizing Jira to integrate with Jira Align to support your needs!
Some of the images used were designed by freepik.com