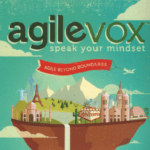 This article was released in the Scrum Alliance's very first edition of Agile Vox Magazine, and is based on Cprime's work with Agile for Hardware at Thermo Fisher Scientific.
</br/>
Agile Product Development refers to creating products with Agile processes and techniques. We refer here specifically to hardware products, software products, or any combination of the two. Yes, the two have clear distinctions, but when it comes down to it, hardware contains software and software is embedded in hardware. It's about time that we align our organizational approach to optimize the production of both. It's about time that we start addressing Agile Product Development, in lieu of Agile Software Development. It's about time that we start talking Agile Hardware.
</br/>
Learn more about Agile for Hardware Services here.
Some of the images used were designed by freepik.com