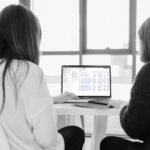 As an Atlassian Platinum Solution Partner, Cprime helps customers realize the full potential of their Atlassian tools. With deep expertise in Atlassian products and a wealth of industry knowledge, our experts develop tailored solutions that address organizations' unique needs and challenges – optimizing tool usage to drive collaboration, efficiency, and success at scale.
Our holistic approach includes not only tool migration, integration and optimization, but the ability to coach and train your teams to ensure success or even take over tool management and hosting as needed.
Download this Solutions Guide today to learn more about our Atlassian Solutions.
Some of the images used were designed by freepik.com