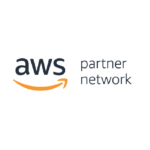 AWS Security Best Practices
This whitepaper is intended for existing and potential customers who are designing the security infrastructure and configuration for applications running in AmazonWeb Services (AWS). It provides security best practices that will help you define your Information Security Management System (ISMS) and build a set of security policies and processes for your organization so you can protect your data and assets in the AWS Cloud. The whitepaper also provides an overview of different security topics such as identifying, categorizing and protecting your assets on AWS, managing access to AWS resources using accounts, users and groups and suggesting ways you can secure your data, your operating systems and applications and overall infrastructure in the cloud.

The paper is targeted at IT decision makers and security personnel and assumes that you are familiar with basic security concepts in the area of networking, operating systems, data encryption, and operational controls.