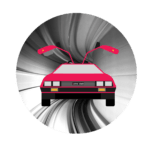 Leverage Slack enterprise collaboration to drive better investment and outcomes from your tools while focusing on your mission critical objectives.
Aligning Teams & Technologies to the Pulse of the Business
We integrate your teams & technologies, allowing you to bring your workflows through Slack to simplify and align on where the work gets done.
Change Management & Support Through Transformation
Helping you design and execute a new culture of collaboration with a comprehensive framework of support and change management expertise.
Turbo Charging Business Efficiency
Tuning business effectiveness and efficiency through Slack to enable outcome-driven agility and speed.
Some of the images used were designed by freepik.com