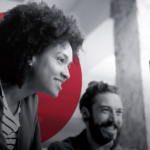 Every organization's goal is (or at least should be) to streamline their execution so they can get their products or services in the hands of their customers quickly and efficiently. The market simply moves too quickly to justify any other strategy.
By reorganizing work to focus on value and clear solutions, organizations can streamline and optimize outdated and inefficient portfolio management processes. This method dovetails perfectly with other scaled agile processes and supports agility at the enterprise level.
Although this is a complex set of challenges, getting started on a viable solution is actually relatively simple. For many organizations, the answer they've discovered is Lean Portfolio Management (LPM).
In this white paper, we will briefly cover:
An introduction to LPM—what it is and how it works
A guide to getting started with an LPM practice
The benefits you can expect from implementing LPM
How your organization can take the next step
Additional resources that will help you dive deeper into this topic
Download this whitepaper today!
Some of the images used were designed by freepik.com