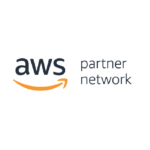 Amazon Web Services (AWS)
helps you move faster, reduce IT costs, and attain global scale through a broad set of global compute, storage, database, analytics, application, and deployment services. One of the main benefits of cloud services is the ability it gives you to optimize costs to match your needs, even as those needs change.
AWS offers on-demand, pay-as-you-go, and reservation-based payment models, enabling you to obtain the best return on your investment for each specific use case. AWS services do not have complex dependencies or licensing requirements, so you can get exactly what you need to build innovative, cost-effective solutions using the latest technology. In this whitepaper, we'll provide an overview of how AWS pricing works across some of our most widely used services. The latest pricing information for each AWS service is available at http://aws.amazon.com/pricing/.