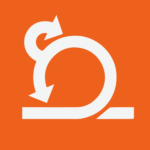 The everything you need to know guide!
Scrum differs from traditional "waterfall" approaches to project management in many ways, but is based on sound project-management principles.
Agile Development is based on the idea that the best way to meet customer needs is through the collaboration of a committed group of people, who focus on achieving results quickly, with as little overhead as possible. A key element of this is that we must trust people and their ability to collaborate, more than we trust any particular process.
Scrum is the most widely used framework for agile development. Scrum is most often used to manage complex software and product development, using iterative and incremental practices. Scrum significantly increases productivity and reduces time to benefits relative to classic "waterfall" processes.
Read more to see exactly how Scrum can benefit you!
Some of the images used were designed by freepik.com