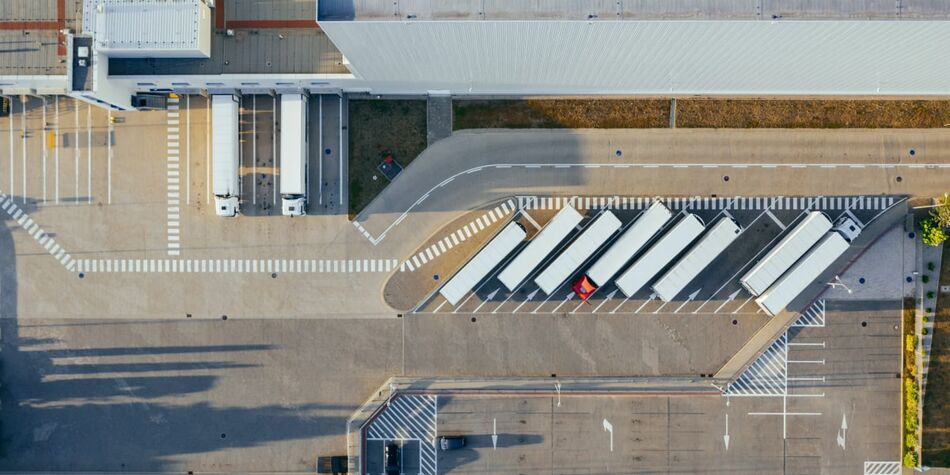 What benefits of a fleet management system can your company use to make more reasonable and profitable decisions about fleet operations? Logistics have become fully data-driven allowing you to keep track of the vehicles in your fleet around the clock. But this is not the limit of benefits for your business. Your company can transform into a truly optimized, customer-centric, safe, and eco-friendly one using fleet management solutions enabling a new level of data visibility.
WHAT IS THE FLEET MANAGEMENT SYSTEM?
Fleet management system is an application that manages, controls, analyzes, optimizes, and schedules tasks for your business. It is an all-in-one solution that allows you to rely on comprehensive data analysis and smart suggestions that can be accepted or declined in real-time.
And the most important impact of any digital management solutions implementation is that it enables workflow automation and optimization. Fleet solutions simplify revealing of the bottlenecks in the processes and work of the field service, triggers the constant improvements based on data analytics, and seamlessly integrates GPS-tracking and telematics solutions, vehicle diagnostic and maintenance features, fuel management, and asset tracking, route optimization, driver safety monitoring and CRM features into one user-friendly management automation tool.
Digital fleet management application enables an in-depth understanding of operating costs and improve operational efficiency by providing actionable insights into business processes.
The better and more thought-out is the process of the digital systems orchestration before the implementation the more intuitive and easy-to-use the fleet management system is for the end-users. Here at Cprime, we start with your business needs and use them to discover which systems have to be designed and built, what processes should be automated, what data will be gathered and analyzed, what tools Fleet Managers lack, and why they need them. Only when we have a full understanding of your company's business goals do we start the development of the project.
WHY DOES YOUR BUSINESS NEED A FLEET MANAGEMENT SOLUTION?
How do you manage a truck in your fleet currently? If you are using dozens of apps, programs, and devices to process the data manually or semi-manually, there is a smarter way to manage your fleet. Below are the two main reasons why a fleet management platform may be a good choice for your business.
MANAGE HUGE DATA STREAMS
If you are managing more than one vehicle, you probably know that each of your trucks generates a huge amount of information every day. There is data about the driving routes (tracked by GPS), fuel consumption (from the drivers' cards), current orders including delivered, undelivered, and future delivery status (tracked with the help of CRMs), plus a lot of data regarding driver behavior, the working schedule of your drivers and the technical condition of your vehicles.
It's very difficult to keep track of all of this telematics data daily without a comprehensive dashboard, especially if you are using multiple solutions to deal with each of the issues. The fleet management system allows you to gather all the data in one place, thereby adding more clarity and visibility to each of the operations and automated workflows.
MANAGE OPERATIONS IN ONE PLACE
Having all the data in one place will help you make more informed, fast, optimized, and reasonable decisions. What's more, fleet management system is usually powered by artificial intelligence (AI) which means that you may get even more data-driven insights for short- and long-term business decisions and operations.
TOP 8 BENEFITS OF FLEET MANAGEMENT SYSTEM
Below are even more benefits you can get with fleet tracking services.
#1 FUEL CONSUMPTION CONTROL
The strict control of fuel consumed is the first step to sustainable logistics. Fleet management systems allow you to receive alerts and updates when a particular truck is going to exceed the daily mileage limit for example. This may occur due to bad route planning, dangerous driving, or some changes in the processing of customer orders. However, all the features needed to prevent this situation may also be embedded in the fleet vehicle management software and be visualized on a customizable dashboard.
Telematics solutions can also be a source of surprising insights into fuel consumption management. One of Cprime's clients discovered that the biggest fuel consumption in their vehicle fleet was occurring during the idle time. It turned out that allowing the engine to work when idling causes more fuel consumption than stopping and starting the engine again. Our client has cut costs significantly by simply notifying the drivers to stop the engine while idle for dispatch or loading.
#2 AUTOMATED REPORTS AND INSIGHTS INTO FLEET OPERATIONS
This is one of the obvious benefits of fleet monitoring system. It has built-in dashboards for reporting, analytics, and visualization, and all the data can be easily extracted and integrated with accounting software. Automatically generated reports save time and eliminate the possibility of human mistakes.
The comprehensive charts and customizable dashboards in a custom fleet management system allow company management to control and increase profitability and ROI, improve customer service, and build a powerful fleet.
#3 PREVENTATIVE MAINTENANCE AND WEAR-OUT CONTROL
Being powered by artificial intelligence, the fleet management app can become even more useful with the help of predictive maintenance. As we have mentioned, the system collects and analyzes the data regarding repairs and planned services. Artificial intelligence can suggest when a certain spare part will need a repair or replacement and notify you in advance thereby preventing downtime, outwears, and costly repairs.
The periods of vehicle maintenance control can be attached to the mileage, time and load of utilization, driving behavior, and road quality. And it all can be tracked automatically sending reminders to the Fleet Manager in charge and scheduling the maintenance in advance – everything within seconds. With vehicle diagnostic and preventative maintenance, the Fleet Manager is always sure that the fleet works to its best capacity at any given moment and delivery deadlines are met carefully.
#4 REAL-TIME FLEET DATA GATHERING AND ANALYSIS
Each of your trucks generates a lot of data every day as previously noted. Fleet management system allows you to stay up to date and check a certain indicator anytime (for example, where a certain truck is located right now or how many pick-ups and deliveries are already completed).
The company usually needs to integrate several systems into a single digital ecosystem to streamline the data flows and provide access points to the relevant information for the people in charge. This is crucially important for any fleet business as the commercial vehicle provides an enormous amount of telematics data of which you can build your competitive advantage. Reporting tools enable higher-level visibility as well as the ability to drill down to specific details of each fleet vehicle and each order, analyze and visualize the bottlenecks and opportunities for improvements.
#5 FLEET SAFETY
One of the most important benefits of fleet management system – it may come with a driver behavior monitoring system already built-in. You can specify certain parameters (for example, alerts for sharp braking), and get notified every time your driver makes a driving error. We have already explained the advantages of monitoring the behavior of drivers, but in a nutshell, it is your opportunity to increase safety, reduce costs, and prolong the vehicles' lifecycle.
One of our clients has introduced a driving behavior tracking system and has monitored the dangerous behavior of their drivers, like speeding. They have also taken into account the overall quality of the drivers' behavior and their proven skills to match where and why the experienced drivers suddenly start driving dangerously. It turned out that in certain parts of the route there were bad road conditions causing the driving behavior to become aggressive. Re-routing not only helped the company to improve drivers and fleet safety but also do less of maintenance and cut fuel consumption while meeting the same dispatching schedule.
#6 DELIVERY DEADLINE COMPLIANCE
Smart fleet management systems are also able to plan routes competently, and this is one more way to cut costs, optimize your business, and be eco-friendly because of reasonable fuel consumption. By using the fleet monitoring software the company can be much more flexible in making decisions and re-routing on the go.
Automatic scheduling and re-scheduling of the jobs based on the incoming changes in orders and routes can only be done through smart automation and additional usage of the machine learning technologies – no human being or even a team of skilled Fleet Managers could do it manually and be as efficient. This is a feature that enables not merely complying with the delivery deadlines but also significantly increasing the number of deliveries completed in a unit of time.
#7 FLEET FRAUD PREVENTION
You probably have no doubt that you have a team of highly skilled and honest drivers on your staff, however, driver fraud is already a well-known phenomenon in logistics. The most fraudulent attempts are the cases of driver fuel card fraud (for example, false claims that the fuel card is stolen or lost, or using the fuel card out of the workplace).
Even if the mischievous behavior was not caused by evil intent, but was rather a result of inadvertence, it is always wise to keep your eyes open, track, analyze, prevent, and exclude the possibility of such attempts. AI-powered fleet management system is able to detect such anomalies, as well as make data-driven conclusions about the credibility or implausibility of certain statements.
#8 THE DECREASE IN TRAFFIC ACCIDENTS
Logically, vehicle fleet management system is able to reduce the number of traffic accidents your trucks are involved in by helping you get rid of extra costs, court claims, and other problems.
CONCLUSION
In a data-driven environment, using fleet management technology is the right way to lift your business up. Cprime has developed a lot of very specific solutions for logistics and transportation companies, and we can help you, too. Let's get in touch today to discuss it!
Contact our team at learn@cprime.com for more information.