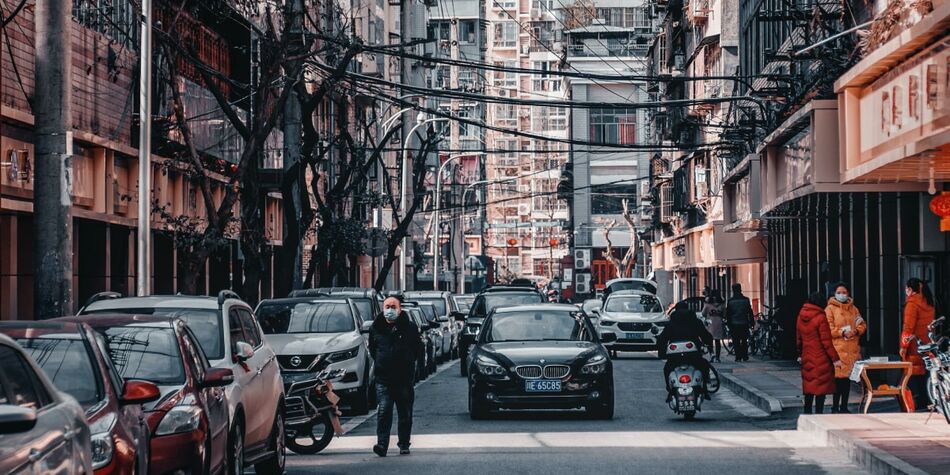 The world has changed since COVID-19, and automotive trends too. New business models, increased automation, digitalization and the rise of new technologies are driving changes in automobile technology. To top it off, don't forget about sustainability policies and changing consumer preferences around ownership. So, what technologies will come in handy in the automotive industry?
The pandemic and its economic consequences make it hard for anyone to predict what the future will bring. Many countries are still struggling, but several trends that will dominate soon have already surfaced. For example, remote work has become a major global trend.
Here we narrow the scope of research to the automotive industry and focus on analyzing automotive trends that can be expected for car manufacturers and drivers shortly.
It is impossible to make clear predictions of the future of the automotive industry within a decade, but certain auto industry trends trigger changes in the market undermined by various post-pandemic headwinds such as revenue contraction, energy costs, and supply chain disruptions resulting in the imbalance of inventories and sales.
McKinsey experts think that technologically and behaviorally driven forces now give rise to four disruptive forces in the automotive sector: diverse mobility, autonomous driving, electrification and connectivity. According to PwC industry experts who provide automotive insights and forecasts to clients around the world, "The car of the future is electrified, autonomous, shared, connected and yearly updated."
Cprime shares insights on the automotive industry's future below.
AUTOPILOT AND SELF-DRIVING CARS
Even though fully automated self-driving cars exist only in science fiction, and the technology is restricted to semi-autonomous cars, advanced driver-assistance systems (ADAS) make the commercial availability of autonomous vehicles much closer.
The market introduction of ADAS revealed the primary challenges for autonomous cars market penetration. Among them are pricing, consumer understanding and safety/security issues, as well as insufficient regulatory base and questions about ownership and liability for damage caused by such an invention.
The new automotive technology trends as the software use, based on artificial intelligence, machine learning and deep neural networks make it possible to develop autonomous vehicles, which require no human intervention even in complex traffic situations. That will give rise to new application scenarios and reshape the individual mobility platform usage.
Tech players and startups can take advantage of this promising market and rising technologies to speed up the launch of autonomous cars to the consumer market, as they can offer great value for consumers. The ability to work or entertain while commuting, lower risk of possible infection from viruses like COVID, and the convenience of using social media while traveling are just a few of the advantages of autonomous cars for consumers.
According to one study, 20% of people who previously used public transport have avoided it since the coronavirus pandemic started because of the risk of infection. Even using a taxi or Uber poses issues because the passenger is still in contact with the driver, and not all cars are disinfected after each trip. Self-driving cars can be a solution for taxi services by eliminating the need to maintain a team of drivers, thereby decreasing the risk of infection. Fully autonomous cars may account for up to 15% of passenger vehicles sold worldwide in 2030.
AUTOMATION OF PRODUCTION
Electric cars and smart cars are the new norms in the automotive industry, just as complete assembly line automation is. The appearance of this trend was just a matter of time, as automation in many departments led to a great boon in production rates. Automated conveyors and automated inventory management allow for optimization of costs and resources at production facilities.
However, it is also vital for many major manufacturers to integrate the latest technologies in their vehicles to appeal to younger consumers. The changes in consumer behavior and new generations of more sophisticated users result in collaborations of car manufacturers with major tech firms to add more software features and upgrade operating systems.
These automotive industry changes bring uncertainty and risks for vehicle manufacturers and the whole supply chain, including the original equipment manufacturers (OEMs) and their suppliers.
The rate of innovation within the automotive industry will inevitably increase in the next decade. New models will likely be released faster, and the range of models will be updated annually to integrate the latest hardware and software developments. It is clear that customers are not ready to buy a new vehicle every year due to high costs, so short innovation cycles in the industry will lead to regular upgrades of vehicles marketed for car sharing.
CAR SHARING
Consumers use their cars as all-purpose vehicles for both commuting to work and transporting the whole family. But consumer preferences are changing fast, and individuals increasingly use multiple modes of transportation to complete their journeys, preferring more flexible solutions for specific purposes while the importance of private-car ownership declines. Moreover, tightening regulation and technological breakthroughs speed up this fundamental shift in individual mobility behavior.
Younger, technically savvy generations will be the primary driver of the of the automotive industry transformation. The traditional business model of car sales may be complemented by a range of diverse, on-demand mobility solutions soon. This automotive industry trend is especially relevant for dense urban environments where private car use becomes very discouraging: too much traffic, too little parking space, and too much time spent in traffic jams make individual car trips unreasonable. In addition, the subscription model of car-sharing makes a vehicle more affordable.
Thanks to fit-for-purpose mobility solutions, consumers will be able to order vehicles to wherever the user happens to be via an on-demand service. It is projected that consumer mobility behavior changes will lead to a larger share of shared vehicles in the market – potentially up to one out of ten cars sold in 2030 can be a shared one, and in Europe, 40% of the mileage driven could be covered by autonomous vehicles in 2030.
Fleet Management automation – Features, Benefits, Cost
FLEET MANAGEMENT
Automated fleet management systems are already on the rise and another automotive trend. They are suitable for logistics and transportation companies and are great for optimization, waste reduction and cost-cutting. Since autonomous and shared mobility expand the area of application for electric vehicles (EVs), the share of autonomous cars in personal mileage will rise as well as the personal mileage, so we can hypothesize that the market will need solutions to manage autonomous fleets.
Such systems are powered by machine learning (ML) and artificial intelligence (AI), and they will be able to make smart suggestions on how to manage your fleet in a way that will satisfy customer demand and avoid downtime due to technical or traffic issues.
You can find more info in this success story where we described how we built a Warehouse, Fleet and Service Management System for Renault.
INTERACTION DEVELOPMENT AND THE SWITCH TO SMARTER CARS
The Tesla phenomenon showed the industry that a company that has never made cars before can make them and compete with established carmakers. Electric cars are now one of the biggest automotive trends that might even replace traditional automobiles in the coming decades. Most major manufacturers have already released electric vehicles in the market, fitting them with the most advanced technologies and extra features aimed at delivering a better user experience.
The process of electrification is also driven by government emissions reduction goals and pressure from consumers concerned with environmental protection. We probably should expect hybrids to dominate the market in the short term, but this will likely be a transient phenomenon because light vehicles will become purely electric to address the extensive carbon consumption problem over time.
Virtual and augmented reality (VR and AR) are already used by leading auto brands to improve the user experience, maximize customization and maintain sales at a high level. However, what happens if you integrate these technologies into your driving experience?
According to our expert, it is expected that AR technologies will help the user while driving. For example, using special devices will allow the driver to see more of the maneuvers of other drivers on the road. It will be like having additional rear- and side-view mirrors that can be viewed on the dashboard.
SERVICES FOR ELECTRIC VEHICLES AND CONNECTED CARS
The global electric vehicle fleet is going to double its amount by 2022 and reach 25 million units compared to the 13 million units currently in use worldwide, according to Statista. By 2030 over (55%) of all new car sales could be fully electrified. Such a large number of new generation cars require infrastructure, including charging stations and specialized services for the maintenance of these cars. The intensity of vehicle use will increase and will inevitably lead to the need for qualified EV services.
Connected vehicles can network with other cars or with the transport infrastructure (Car2Car and Car2X communication) and can be enabled with vehicle occupants networking with the outside world. In the future, "drivers" of autonomous cars will be able to communicate, work, surf the internet, or access multi-media services during the journey.
Navigation apps showing real-time traffic data are already widely used in numerous countries. Smart speed limits and traffic light systems are also spreading in cities. The idea of the "mobility ecosystem," which uses software platforms to connect, manage and mitigate network-level inefficiencies between transport services and their users, is set to become a reality soon and will be the follow-up to connected cars adoption.
In addition, the concept of green cars goes well with the idea of the sharing and on-demand economy we are in (e.g., many taxi services around the world already use electric cars exclusively). There is also a strong trend to preserve the environment, which increases the demand for environmentally friendly automobiles.
How to organize an efficient development process to build the automotive solution
PERSONALIZATION
Personalization drives marketing and all areas of business that customize products for consumers. As for the automotive industry, customizations have great potential to make car usage as safe and enjoyable as possible.
For example, it is expected that more advanced applications for drivers will collect and analyze data on an individual driver's behaviors, identify patterns such as regular visits to certain gas stations or cafes, monitor the technical condition of the car, and notify the driver if a specific part needs to be replaced.
AUTOMATIC PARKING SOLUTIONS
According to forecasts, the size of the smart parking market is going to reach $11,5 million by 2025, compared to $5 million in 2017. Advanced parking is an integral part of the smart city ecosystem. The mobile application will locate free parking spaces and notify the driver they are nearby or provide information about the cost of paid parking spots available. It will also indicate the route, saving the driver time and fuel.
Smart parking is a logical consequence of all the trends described above. Most innovations in the automotive industry have three common goals: reducing fuel consumption and emissions, ensuring driver safety, and improving the user experience. Automatic parking will accomplish these three goals, and in a post-pandemic environment, a smart solution might even advise the driver where to find less crowded places to visit.
MOBILE INTEGRATIONS
There should be an intermediary between the system and the driver to collect and analyze data and offer the best suggestions. It is logical to assume that these will be the most advanced mobile applications integrated with wearable devices like smartwatches, with an opportunity for smooth operation even if the Internet connection is weak.
Of course, these applications will be goal and customer-specific. For example, universal driver assistants can be available for every driver, or they can be highly customized solutions for companies that want driver behavior monitoring systems that we have previously explained.
CONCLUSION
Recent automotive trends and changes in consumer behavior will speed up the development of driverless cars and inspire companies to revise their strategies and bet big on technologies for future automobile development.
Contact us at cprime.com to learn more.