Last Night's Agility Cocktail Hour —
Jeff Howey, cPrime's Agile Coach, presented at the first LA Agile MeetUp at Ozumo Restaurant in Santa Monica. We had about 30 guests in an intimate room with saki, beer and Japanese appetizers. Attendees listened to Jeff's presentation on why Agile is gaining momentum in software development communities. He spoke about how to uncover the about the Scrum and Kanban frameworks, where they fit, how they work and how they differ. He explained how to define metrics and goals that measure successful project delivery and team performance.
We asked people at the beginning of the session to write responses to two questions we have: Why they attended the meet up and what are their challenges in their companies?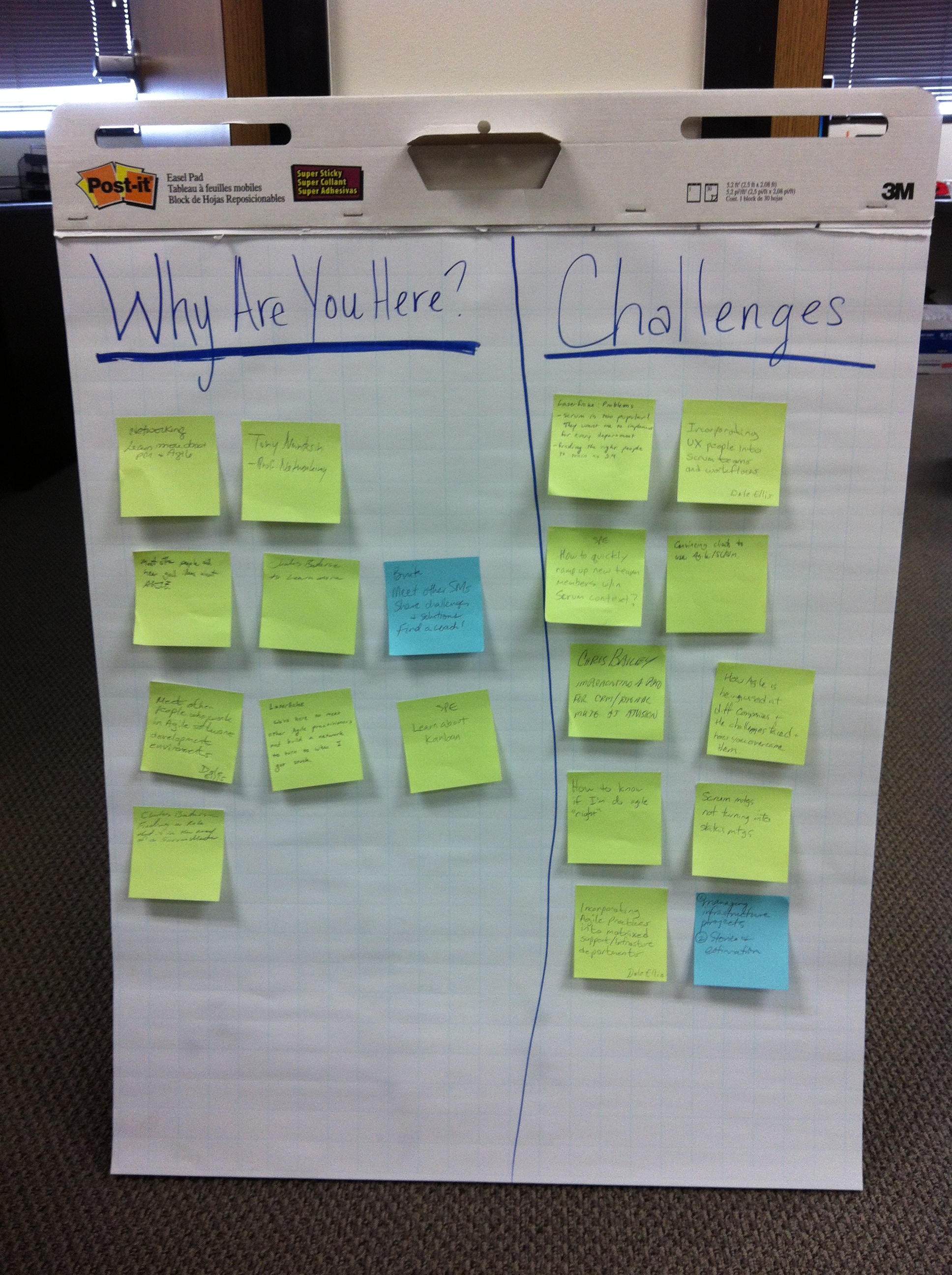 A few attendees answers below:
Why You Came?

"learn about Kanban"

"finding a scrum master role"

"meet other people who work in Agile software development environments"

"we're here to meet other agile practitioners and build a network to turn to with questions

"meet other scrum masters and share challenges and find a coach!"

"to learn more!"

"meet other people and hear good ideas"

"professional networking"

"learn more about agile and scrum!"
What Are Your Challenges?

"managing infrastructure projects and story estimation"

"scrum meetings not turning into status meetings"

"incorporating agile practices into matrixed support/infrastructure departments"

"how agile is being used at different companies and the challenges and you over come them"

"how to know if Im doing agile right"

"implementing a PMO for CRM"

"convincing clients to use agile / scrum"

how quickly ramp up new team members with in scrum context"

"incorporating UX people into scrum teams and work flows"

"scrum is too popular! and they want me to implement for every department"

"finding the right people to train as scrum masters"
To get your questions answered, come to our next LA Agile Meet Up! http://www.meetup.com/LA-Agile-MeetUp/
I would like to thank everyone who joined us!! A special thank you to Jeff who gave a spectacular presentation on understanding Agile and it's momentum in the software communities. Ozumo's food and drinks were delicious and the accommodations were remarkable. We are excited for more La Agile Meet Ups to come! We had more guests than expected and the excitement in the room was definitely felt.
Set Up: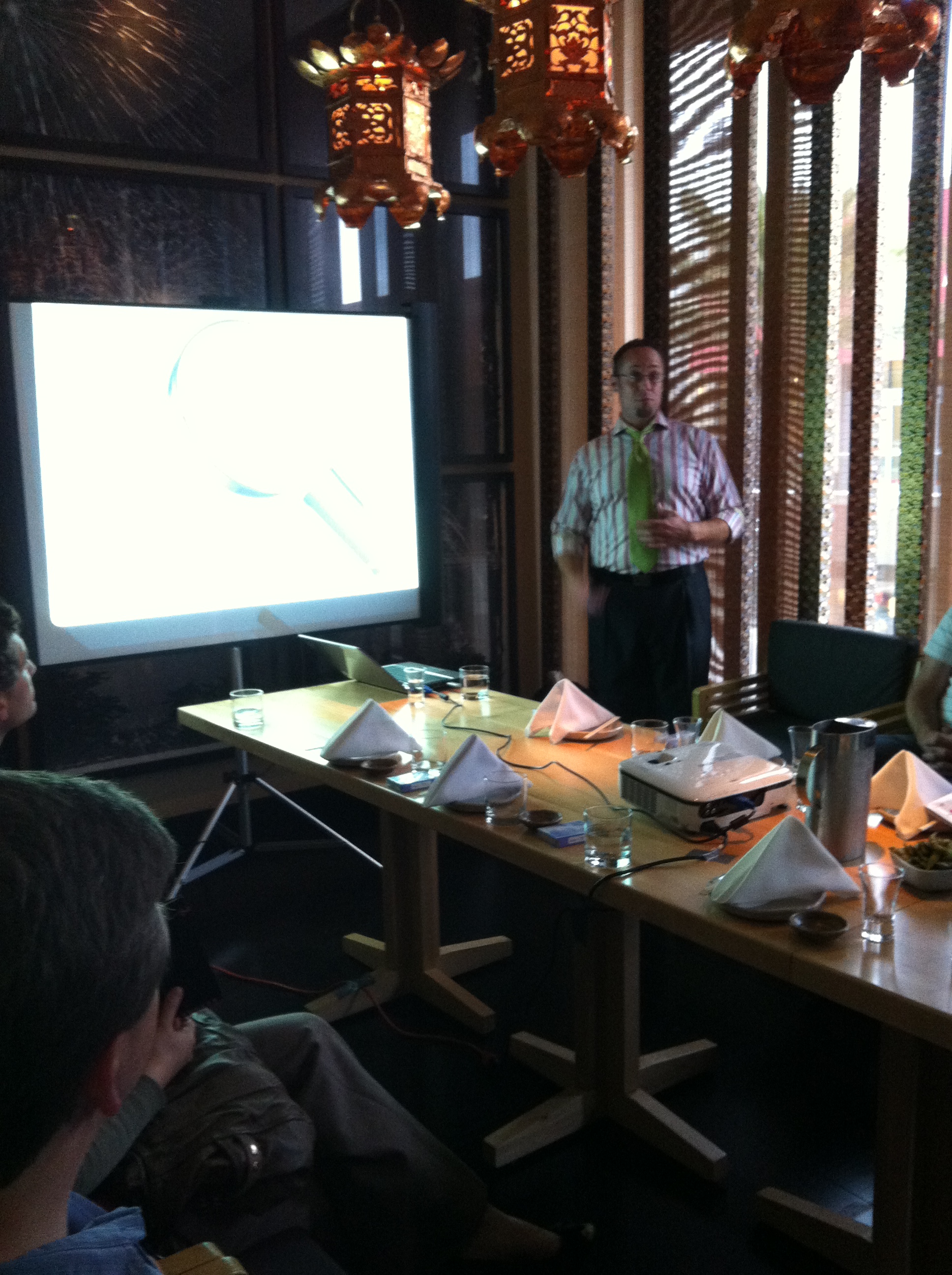 The Beginning!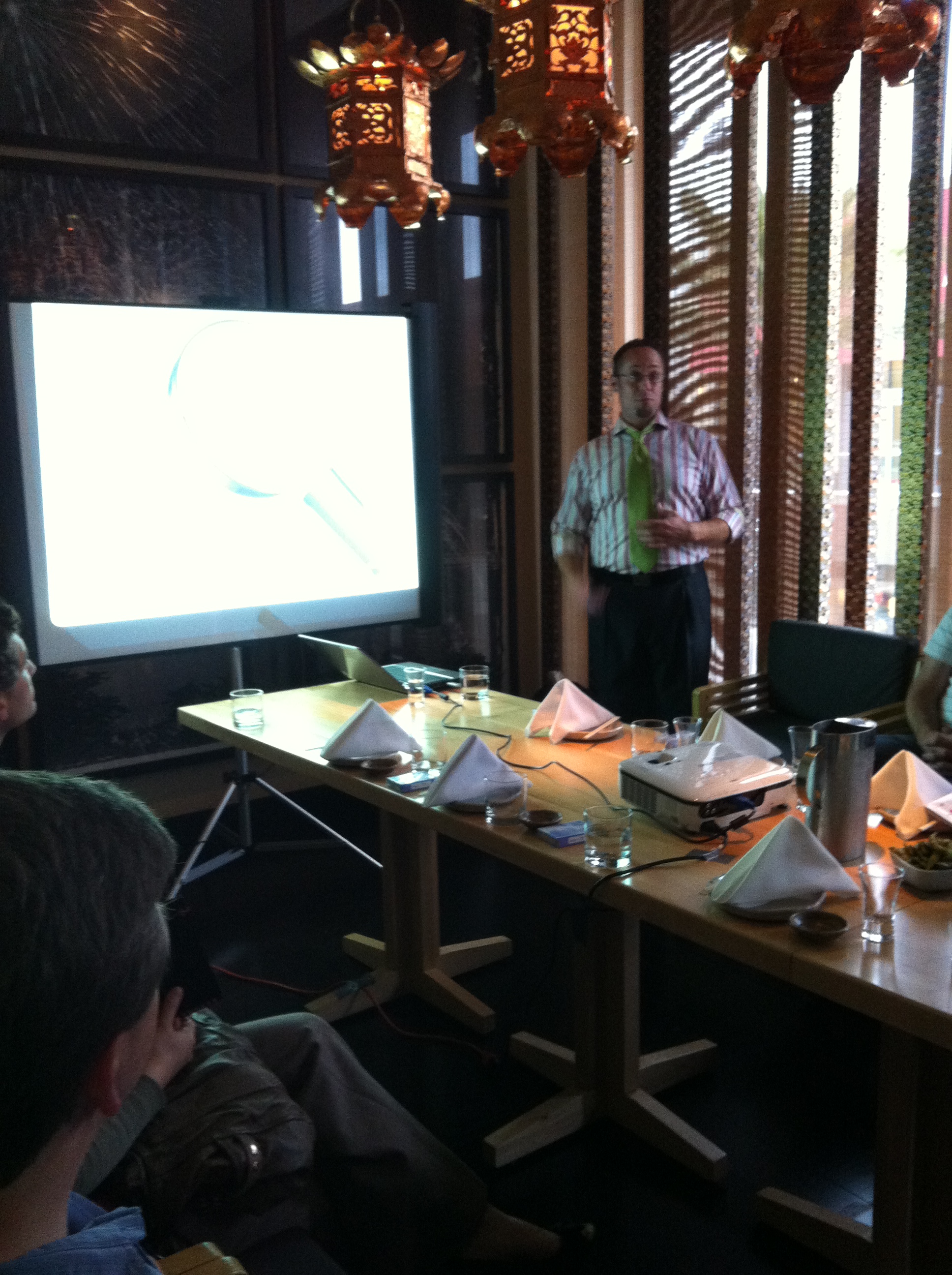 Agile, Saki, Beer and yummy food!