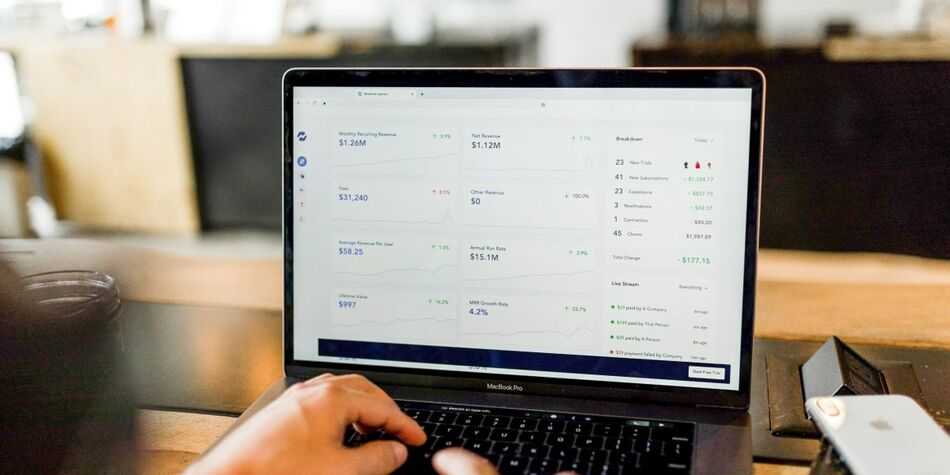 Many business processes in the banking industry can be automated and simplified with the help of financial software development, thereby taking out all the obstacles employees need to go through before the exact process is complete. In this article, we will clarify how exactly banking software helps digitize the fintech domain.
Many financial institutions are thinking about introducing different software to their businesses because it can eliminate excessive bureaucratic hurdles in the bank infrastructure and improve customer experience.
The most apparent examples of banking software development are CRM systems that help to build an effective "Client-Manager" infrastructure, banking systems for management and financial operations control, mobile banking applications, which greatly simplify the service and make it more accessible to ordinary customers, etc.
Today we will try to find out what are the best banking software solutions, determine the main directions and purposes of the financial software development, as well as basic features and requirements for such software.
WHAT IS AN IDEAL FINANCIAL SOFTWARE?
Every digital software you want to integrate should simplify your everyday routine and automate processes that take lots of time, especially when it comes to the bank and financial industry where security and data processing speed play the main role.
Let us figure out what solutions your ideal banking management system must provide:
Allows to build the planning and reporting system for effective financial management and bank risk control;
Increases the efficiency of customer service;
Automates the implementation of operations and complex banking transactions;
Broadens the channels of communication with customers;
Helps to increase "sale per customer" rate;
Improves the accuracy of the assessment of the customers' creditworthiness;
Provides free integration with other software, such as mobile applications, ATMs, POS-terminals, etc.
Allows configuring standard parameters needed for the implementation of all banking transactions.
Alongside the automation of the key processes and ensuring a sufficient level of information security, the automated bank system should constantly improve the quality of banking services at their optimal input intensities.
Also, for the minimization of the risk, such a system must become a kinda tool that optimizes the workflow and provides centralized control of all bank's activities, enhances the efficiency of the management accounting and reporting systems.
Banking and Financial Software Development
WHAT SOFTWARE IS USED IN BANKS?
If your banking institution wants to get benefit from digital solutions, you need to know first what kinds of software it can be. Finance software development provides end-to-end solutions that automate every step of your company. Financial software developers generally identify several bank software development directions.
Let us list the main of them:
Software for management of the financial operations and transactions
Document management software
Administrative management software
Customer service solutions
Often, one program can combine different functions. Let us consider all of them in more detail.
SOFTWARE FOR MANAGEMENT OF FINANCIAL OPERATIONS AND TRANSACTIONS
Programs for the integrated management of the banking processes that provide:
Balanced scorecard system
Financial planning and budgeting
Management accounting
Transfer management of financial resources
Management of consolidated financial statements
For operational control, bank authorities and managers are provided with a wide range of financial management tools, including tools for the bank's financial structure development, planning, budgeting, management accounting, and others.
Such banking software solution provide transparency of business objectives and results of operations, allow to involve more managers in the process of managing, and get a coordinated work of all participants in the business.
DOCUMENT MANAGEMENT SOFTWARE
Banking document management software creates opportunities for comprehensive automation of the banking office, namely, it can automate all the processes connected with the compilation of incoming and outgoing documents, memos, organizational and administrative reports, contractual documents, and so forth.
The main advantages of the introduction of banking document management software – it helps to dramatically reduce the time spent on paperwork, documents' negotiation, signing, an introduction of the resolutions, etc. Document software greatly accelerates the process of decision-making and execution of tasks. It increases manageability and security, simplifies control over the implementation of the order promptly, pinging the document location at all stages of its life cycle.
ADMINISTRATIVE MANAGEMENT SOFTWARE
An example of such a program can be a financial calendar of a banking system, which maintains a list of weekdays and weekends of the bank employees. All the weekends and weekdays can be marked there in advance. The date to which refers the current working day of the bank is always active in the program. All previous dates can have one of three states – off-day, open-day, or closed-day.
Off-days – these are weekends. Closed days, according to the name, are days in which all the financial operations have been already closed by the managers. Open days – these are the dates with which work is held.
During the open days, it is possible to perform payment transactions. If the user has special rights he can delete or edit accounting documents on an open day. There can be any number of open days in the program, thus managers can work in several operating days at once. While editing a state of the trading day, the financial calendar automatically tracks all regulatory procedures of the day, performed by one single employee.
How to validate a product idea and build an engaging mobile app
CUSTOMER SERVICE SOLUTIONS (CRM SYSTEMS)
Banking СRM system usually includes a marketing automation module, the banking automation module, and a module that provides customers with background information to build customer relationships. Thus, the CRM banking system is a suite of applications that ensures the process of interaction with the customer. It covers all stages of the interaction: from the "attraction" (or marketing stage) to banking, and after-sales service.
The main idea of CRM systems is that they are designed to address two major problems associated with increasing the business processes efficiency. These systems allow, firstly, to determine the intentions and capabilities of customers, and secondly, based on analysis obtained from the communication processes with the customers to increase the effectiveness of work developing individual strategies for a particular type of client. CRM technology establishes a shift from the strategy of massive sales to individual sales or services, customized or modified they would conform to the personal requirements of the customer.
СRM systems involve marketing automation of business processes, based on personal work with each of the clients, as well as their maintenance and support. It is important to know if the customer is not satisfied with something so that the bank would offer him better service in the future. CRM system should provide quick access to all available information, taking into account that different users can be granted a different kind of information. For example, sales managers of banking services need a history of customer payments and forecast of its preferences, while the marketer – data analysis of target groups, and so on.
REQUIREMENTS FOR FINANCIAL SOFTWARE DEVELOPMENT
When it comes to software development, every financial institution should care about requirements that this software must meet. Your software must be resistant to hacking, works without errors, and have a clear interface that will be friendly to your employees.
Development of software for banks must submit to the next requirements:
Security. The development of a core banking system implies the creation of software that is resistant to hacking, system failures, and errors. Such programs work with the personal information of customers so they must be reliable.
Speed. The software has to work quickly, without any delays. This is the only way to succeed if we are talking about financial services software development.
Comfort. The development of banking solutions software implies the creation of a reliable and intuitive graphical user interface, which is convenient and safe for health if we need to work with it for long hours.
Profitability. The establishment of software solutions for banking is the procedure in which the bank authorities are looking for high-quality financial software development services and cost-effectively return.
Software development for financial services is one of the most promising areas of the modern IT market. Banking is experiencing its heyday, new bank branches are opening, increases the speed of development of business companies. The opening of new banks and the growth of the old ones means only one thing – they definitely will need to get their banking software for specific tasks and specific requirements.
For financial software development hire a banking software company that has a good portfolio of products and who can give answers to all your questions at the very beginning.
Contact us at learn@cprime.com and our managers will get you all the information you need about IT product development for the banking industry and possible software development costs.