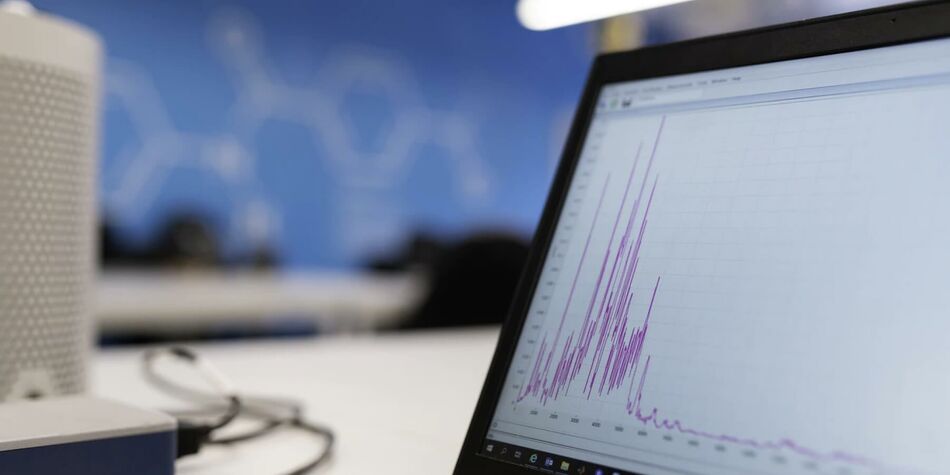 An interactive healthcare dashboard is a complex tool for healthcare analytics and BI that is extremely useful when dealing with the enormous amount of data generated by the medical facilities. Let's discover the features, benefits, and challenges of these systems and what you need to keep in mind while building one for your clinic.
What is a Healthcare Dashboard?
First of all, try to imagine the vast amounts of data being handled in the healthcare industry. The pool of healthcare data sets includes not only patient data like EMRs (electronic medical records), length of stay (LOS) or the number of occupied beds but also financial, administrative and other information necessary for operating a healthcare institution. Many healthcare organizations use data-driven Key Performance Indicators (KPIs) to track their performance and all of them aggregate vast arrays of information concerning critical performance metrics.
This data is collected and analyzed by different departments and herein lies the biggest problem for data processing in the healthcare domain. The data is collected, edited and stored in different formats, so it is a serious challenge to make accurate comparisons. Clearly, the people dealing with this information want to get more insight and a deeper understanding of the data obtained, which is why they try to use dashboards that create a more informed picture of their healthcare organization and make it more performance-transparent.
Medical dashboard is a complex tool for healthcare analytics aggregating data from multiple sources and providing an in-depth view of the performance metrics of the whole hospital team, with the ability to be agile in analyzing and using the data. The main objective of those tools is to eliminate inefficiencies, like poor quality or inconsistent data, to improve reporting and data analysis, and to provide insight.
Who Can Profit From Healthcare Dashboards?
Though healthcare organizations may vary in size, there are several stakeholders common to every hospital. Each of them requires real-time data to be able to not only perform their daily functions but also to find out how to make things better:
Hospital Administration
These guys need to see the whole picture in one place – how the system works at each level. Healthcare dashboard metrics allow them to track the performance of the hospital – both in terms of commercial efficiency (like costs and the number of admissions) and in terms of treatment success rates (LOS, diagnosis by department, etc.). Knowing where problems and potential areas for innovation allow them to make better decisions, improve the quality of care, provide more efficient resource management, lower costs and optimize workloads.
Medical Staff
Data analysis is critical in evidence-based medicine. Doctors are trained from clinical data. They are taught to analyze patient therapies based on data in medical books. So a single dashboard containing all patient data is a convenient tool to track the effectiveness of treatments and to compare the work of clinicians with their colleagues. This is an effective way to enhance clinician performance as well as patient satisfaction.
Government/Federal Organizations
These organizations need to track the quality and safety of healthcare organization operations, their financial rankings and credit ratings. Here healthcare dashboards are used to monitor how healthcare systems stack up against one another.
Patients and Their Families
These stakeholders need transparency and information consolidation. A dashboard with a user-friendly interface can help them select a hospital or track treatment progress, which also enhances patient satisfaction.
Healthcare Dashboards Examples
Let's have a look at some patient dashboard examples and try to compare the pros and cons. Of course, healthcare dashboard templates differ in terms of functionality and the visual format of reports, but all of them have one thing in common – they focus on some specific area of healthcare data:
EMR (electronic medical records),
EHR (electronic health records),
specific departmental data,
administrative data,
or financial data.
When comparing dashboards we used data provided by capterra.com, a well-known software finder.
Prime Suite by Greenway Medical Technologies
The provider says that this product is a single-database EHR, PM and interoperability solution combining clinical, financial and administrative functionalities. The product is certified and has received the KLAS award. Primarily, the Windows installed version is deployed.
Features include:
Appointment Management
E/M Coding
HIPAA Compliant
Patient Portal
Pros
Cons

Easy to use, good navigation
Good training material
A very functional EHR system
Good customer support

Deployment is focused on the installed version. The cloud version is difficult to use.
Impossible to remove patient information once it was entered into the system.
Some features could be more adaptable and customized by users
The old-fashioned visual format
Limited report generator
Quite expensive
iPatientCare Ehr by iPatientCare
These products include cloud-based EHR and integrated PMS, a patient portal, health information exchange, and mobile solutions. Certified for Meaningful Use stage 2 Ambulatory and Inpatient. Deployed by cloud, SaaS, web. Installed (Mac and Windows) and mobile (Android Native and iOS Native) versions are available.
The features include:
Appointment Management
Charting
E-Prescribing
E/M Coding
HIPAA Compliant
Meaningful Use Certified
ONC-ATCB Certified
Patient Portal
Pros
Cons

A lot of features and many specialties supported
Customized workflow
Quick and easy signup process
Smooth navigation
Simple and effective layout
Integrated solution (Patient Charting and health records, Practice Management, scheduling, and billing)
Mobile applications to access EHR

Very slow screen to screen transition
Some popular browsers are not supported
Slow improvement implementation
The system requires a lot of memory on the server side
Quite a lot of clicks necessary to refer a patient
Impossible to print out a cumulative report on labs
Lab ordering is not efficient
To see all buttons/functions it's necessary to toggle screens
Some time is needed to work out all bugs after a new version is installed
Insta HMS by Insta Health Solutions
The product is a cloud/web-based application that covers all financial, clinical and operational requirements of a hospital/clinic.
The features include:
Claims Management
E-Prescribing
EMR / HER
Insurance Eligibility Verification
Inventory Management
Patient Billing
Patient Portal
Patient Records
Patient Registration
Patient Scheduling
Physician Scheduling
Pros
Cons

A lot of functionality
Easy to use
Convenient report builder

Missing functionality inside the modules
Some specialties are missing
Challenges of the Healthcare Dashboards Usage
The fact is medical dashboards are powerful BI tools, and the benefits of dashboards in healthcare are obvious – they help streamline hospital operations and improve efficiency in both medical and administrative departments. But there are still some challenges to be addressed. If a healthcare dashboard is such a key to successful data management, why it is still viewed as the "next step"? The thing is that many existing healthcare analytics systems are only short-term solutions that need continuous improvement and a more sound approach to analytics.
A more systematic approach to reducing costs and improving quality is needed. This can only be done by making modifications and updates to make those systems compliant with new industry standards.
Hospitals now predominantly use data silos with data in various formats. That is why the United States healthcare industry starting to reform these processes. This reform includes three major, overlapping developments in the evolution of data management and information technology utilization. In short, it's focused on data collection, data sharing, and data analysis in accordance with new HL7 standards.
Data collection will be performed through electronic medical records. Data sharing will involve the adoption of health information exchanges, and data analysis will involve the use of enterprise data warehouses and analytic tools.
HL7 standards
According to the Health Level Seven® INTERNATIONAL website, the U.S. Department of Health and Human Services published the Final Rule for Health Information Technology included an Initial Set of Standards, Implementation Specifications, and Certification Criteria for Electronic Health Record Technology.
The new standards are related to Clinical Document Architecture, Continuity of Care Documentation, Data Segmentation for Privacy, Decision Support Services, Electronic Laboratory Reporting to Public Health Releases, Messaging, Clinical Decision Support, etc.
How to Overcome the Challenges of Healthcare Dashboards Usage
The good news is that it is not necessary to create a new hospital dashboard if you already have one, which can save money. Experienced software developers can simply update the interface and marry the data with old data to bring it into compliance with the new standards.
As healthcare dashboards are critical for users (e.g., clinicians, executives, and improvement teams), when updating or developing a new dashboard for a hospital it is extremely important to provide advanced visualization and improve the UX. New healthcare dashboard designs should have a unified look and feel to be able to give insightful information in an easy-to-understand format. This is important not only for clinicians and hospital administration but also for investors and grantors. Experienced software developers can modify existing systems to present the dashboard data in a way that will be friendly for all its users.
There are also some key aspects of creating a sustainable and reliable BI tool. In short, to build a high-value healthcare dashboard, it is necessary to provide:
reliable data from a single source so that everyone in the organization, from executive to frontline clinicians, can speak the same language.
relevant data that has buy-in from the whole team and displays only the information necessary for the user.
effective data comparison for getting valuable insights.
easy access for every user who needs to view the relevant information.
interactive unified data collection forms to decrease the time necessary for filling them out.
data security that allows control over the rights to edit data collection forms.
near-real-time data in the form of interactive reports – to allow the hospital team to address challenges promptly and implement changes when they are necessary.
trends and benchmark features to keep staff engaged and motivated.