Talent shortages, budget constraints, and a constantly changing market highlight the need for agility across the board, starting with a collapse of siloed technology. And what's the result if companies do this at scale? Greater predictability and quality, faster time to market, and the flexibility to pivot as things inevitably change.
We're thrilled to announce that we've entered into a partnership with Asana, a top disruptive player in the competitive work management space.
Read the full press release here.
Combining Asana's powerful software with Cprime's expertise and guidance offers customers unparalleled visibility and insight into all the work, all the time. But, that's not all.
For almost 20 years, Cprime has been a trusted strategic advisor to organizations undertaking Agile and digital transformation. Our coaching, training, and tooling expertise puts us in a unique position to help clients fully leverage Asana's solution.
Asana helps teams execute 42% faster with easy-to-use features to organize, track, and manage work. The solution helps combat the silos that make teamwork more painful and enables organizations to bring work together in one shared space to stay organized and connected. The goal is to unify work around a single source of truth, save time and effort through efficiencies, and foster seamless collaboration through integration and automation.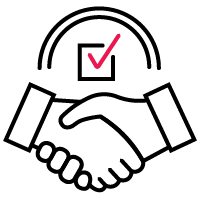 Cprime's and Asana's dynamic solutions converge to solve for Enterprise Agility, enterprise technology, and learning challenges, big or small. The alignment of teams and tech stacks around business outcomes is central to that mission.
Together, Cprime and Asana are working to usher work management into the Agile world, to organize and build an environment that fosters collaboration and agility across all teams, and to build a bridge between business and technical teams to support Enterprise Agility.
With this new partnership, those lofty goals can become an easy-to-attain reality for every organization. If you'd like to explore adopting, migrating to, or optimizing Asana as your work management tool of choice, contact our experts today.
We can help you better adopt, adapt and optimize Asana for your teams
Learn More