Keeping up with Cprimers! This month, we take you over to our Marketing team to highlight Amara Sowell, our Content Design Marketing Specialist. Continue reading more about Amara and what she loves about working here at Cprime!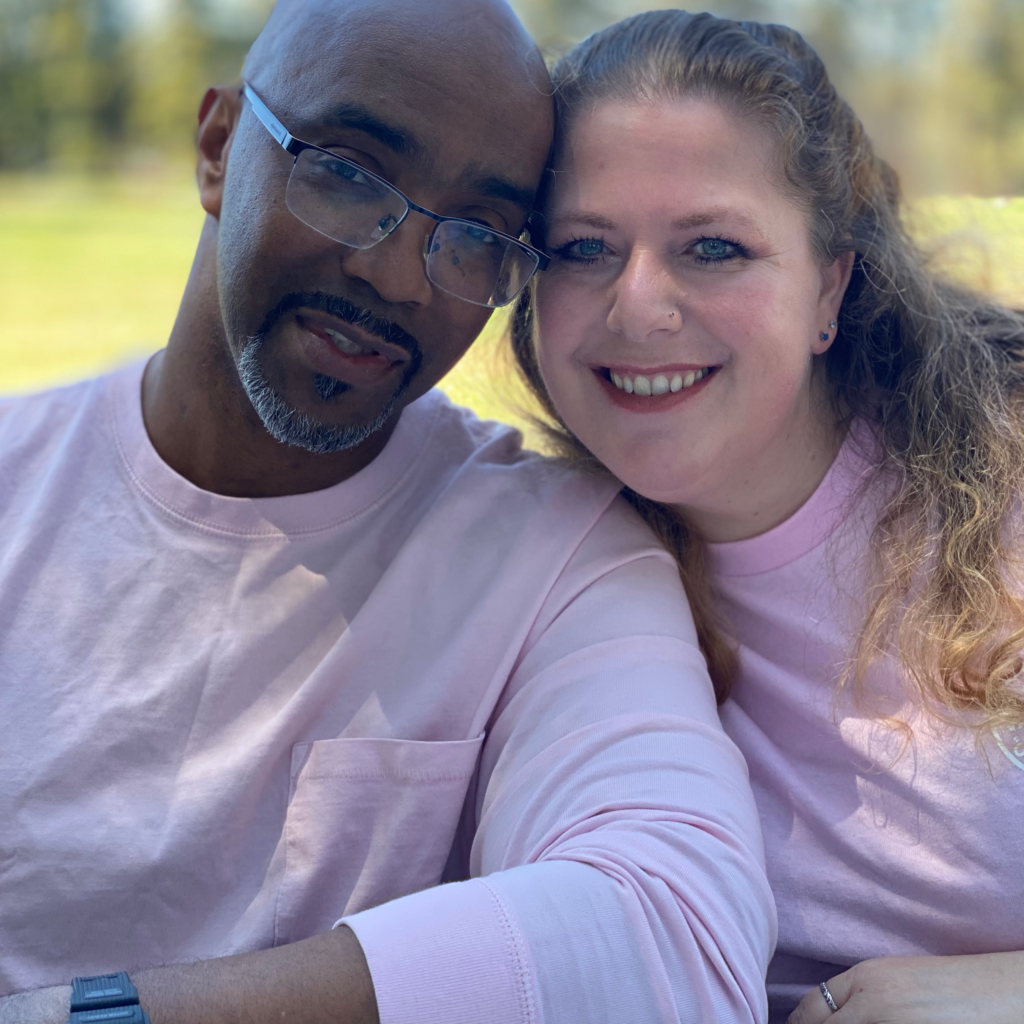 What inspires you?
I am always inspired by people who can achieve great things under challenging circumstances. Their attitudes and mindsets drive them to be winners no matter what life throws at them. They inspire me to shift my mindset from any negativity, fears of failure, or mind-blocks to just 'get over myself' and go for it! We always tend to be our own worst enemy when it comes to success. The only person who really holds you back in life is YOU.
As a kid, what did you want to be when you grew up?
I laugh at this question because most people say things like a fireman, doctor, actor, veterinarian, police officer… and me? I wanted to be a cashier when I was a kid because I thought scanning items and pressing buttons into the cash registers looked fun when we went to the grocery store. LOL! My love of shopping has never wavered but my career goals certainly changed.
What Cprime value resonates with you the most, why? (Action, Teamwork, Empathy, Learning, Ownership)
The value "Learning" resonates most with me because we always become better when we learn from anything…not just in our jobs or school/classes but in life… experiences, failures, studying, doing, problem-solving, communicating, etc. I should have a Ph.D. in YouTube University and learning from my mistakes! The value "Empathy" comes in as a close second because I'm a people person and consider myself really in tune with emotions and feelings.
What makes Cprime's culture different from others?
I've worked in a lot of different work environments and what stands out to me about Cprime is how much people really care about each other here, how real they are, how helpful they are and so willing to jump in and lend a helping hand. The Marketing Team is the BOMB!! Our managers are SO supportive and encouraging. I appreciate that we are challenged to grow and better ourselves and diversify our skill sets and that we are nudged out of our comfort zones. I also appreciate the little things that meant so much like flowers and thoughtful gifts sent to me when I went through personal loss. I love the diversity of our company and the opportunities to meet so many different people virtually and be connected. And FUN…our culture likes to keep it fun with social gatherings and lots of laughs which I appreciate too. I'm really blessed to work for a company who cares about their people and wants the best for them! It's way different then some of my past experiences in corporate environments that have a 'work-horse mentality' and are stale, cold and stifling. No thanks!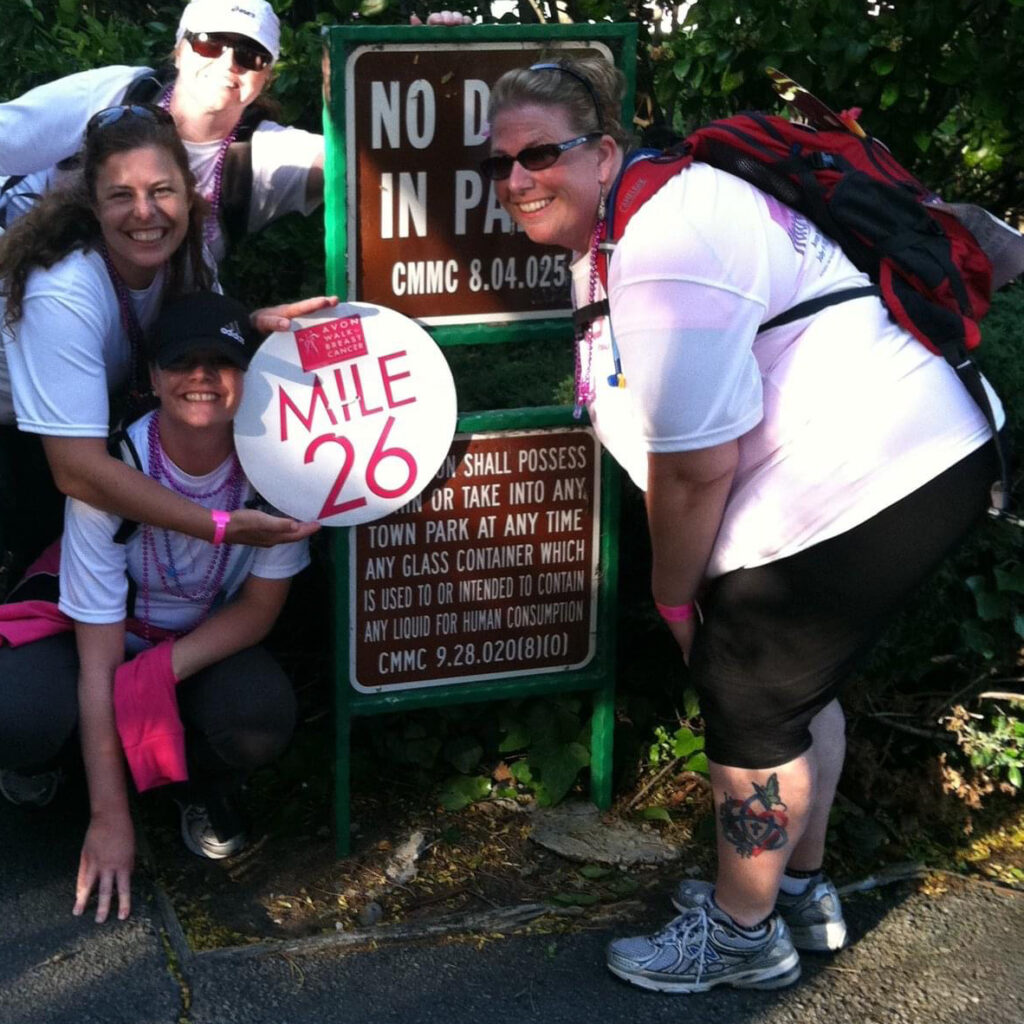 What are you most proud of, personally and professionally?
Personally, I'm most proud that I set a goal to complete a full 26.2 mile marathon before I turned 40 and I actually did it in the hills of San Francisco and with my fluffy figure! That was by far one of my biggest personal accomplishments. Professionally, I was most proud that I taught myself how to create and build websites and I completed a 90+ page website from scratch for the Nanotechnology Division at NASA Ames Research Center that was live for over 10 years! I also worked on a fun project with a marketing team for TriNet and got to see the installation of our hard work covering the NY subway right before I came to Cprime. I'm just proud of my accomplishments in my career in general because I never went to school for this (I was a psychology major) and being someone who is mainly self-taught, I have had the opportunity to work at some of the most prestigious companies in Silicon Valley and on some incredible projects!
What is one thing on your bucket list that you wish to accomplish this year?
Ugh, Covid weight… I'll be focusing on my health this year and getting into better shape and losing a couple extra chins that I don't need!
What are you most excited about at Cprime in 2022?
We have a new CEO and I'm excited to see where Anne takes us! I have every faith that Cprime is going to kill it again this year!
Your one piece of advice for new Cprimers?
Plug in! Meet people and get to know others in different areas and see how different teams function together into one big unit. I have gained so much from having conversations with different people on various teams. Never be afraid to ask questions or ask for help. Everyone here is routing for you!
What is your favorite thing about working at Cprime?
One of my favorite things about working at Cprime is being a member of the Root Cause Initiative group. I love that this company makes room for educating and empowering others in diversity and inclusion. We have worked really hard in the last 2 years to bring awareness to national holidays, highlight different groups of people (ethnicities, disabilities, cultures, etc) facilitate hard conversations, have impactful speakers, provide resources and ways to give back to our communities. Coming from a bi-racial marriage myself, it's important to me that everyone get a better understanding of the beauty of diversity, how rich culture is and embracing others no matter how different they may be then you. This world would be a VERY boring place if we were all the same. It's a privilege to serve on the Root Cause!