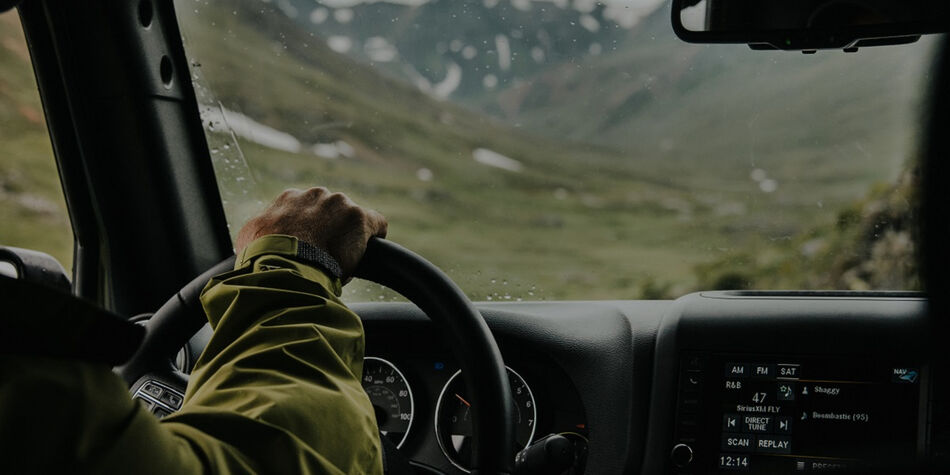 Technologies change consumer behavior and help companies adapt to unstable times. Nowadays the automotive industry is undergoing many technological changes. Tech solutions take over the market and improve this sector in different ways. In this article, we will consider how virtual reality (VR) comes in handy to change the car shopping process and increase sales.
Car sales are down in recent years due to technology that has allowed developers to build car sharing and other taxi applications coupled with the ideology of reasonable consumption. A car is no longer a necessity nor a luxury, but one more liability which means additional costs.
Does this mean that modern customers have stopped buying cars? No, it doesn't. It means that car dealers have to reconsider their marketing approaches and utilize modern technologies like VR in the automotive industry.
Is It the Solution Your Customers Really Want?
Yes, yes, and yes. And this is not just our opinion. This advice is based on independent research and the clients themselves. Let's look at the numbers.
According to Statista, global car sales fell from 78.9 million cars in 2018 to 59.5 million in 2020. This drop is not only due to a changing opinion about the need to own a car, but also dissatisfaction many buyers have when shopping for a car.
The Consumer Automotive Index conducted a survey of adult American buyers in 2016 and found that 87% of them were unhappy with the process of buying a car at a car dealership. This is perhaps the first thing to take into account when transitioning from a product-centric approach to a customer-centric one for dealers selling cars.
According to the results, potential buyers feel uncomfortable during a visit to a dealership. Women noted that they are particularly affected by sales pressure and aggressive tactics.
A new car is still a solid investment though. To choose the most suitable model, the majority of Millennials are looking for the necessary information on Google, YouTube, and the official websites of manufacturers rather than going to a dealership. However, even this data does not give a complete picture of the potential car purchase and does not allow you to see and feel if a particular model is a good fit for the customer. As a result, the potential buyer may feel overwhelmed with information and possibly postpone the decision to buy.
A virtual car showroom solves this problem. Using various virtual reality car applications, customers can see, hear, experiment with, and even drive their favorite model without having to leave their home of course. All they need is a functional application and the best virtual reality headset.
3 Prominent Examples of How VR is Already Working for Top Brands
Audi virtual reality was the first innovation of this kind implemented by an automaker. This luxury brand created an application that allows potential buyers to customize their future cars as much as possible by choosing from hundreds of available options.
BMV virtual reality is the current solution from BMW and it resembles the previous one, however, there are more opportunities for interacting with the car. Users can now "play" by pressing the built-in buttons.
Porche VR began by using augmented reality for production to create the most thoughtful and safe models at the lowest possible cost. This brand has moved even further with Porsche's Taycan Virtual Experience, where users get the opportunity to see new models before they are released and exhibited in a real showroom. This is an example of how it is possible to sell pre-ordered cars with the help of virtual reality in the automotive industry.
Benefits of VR App for a Car Dealer Development
As you can see, major brands have already realized that virtual reality in the automotive industry is not just the future. This is already the reality. Here are some more reasons why a virtual car dealership is a promising idea.
Match your customers' expectations. According to the research of V12 Data, 70% of younger Millennials say that innovative technologies and virtual reality in cars are must-haves for them to make a final decision. Of course, it's not enough just to create a virtual reality application. First, you need to understand what features your customers need most so that it truly is the perfect fit and a win-win option.
Boost sales. As soon as you give your customers the experience they want, it resonates with their values and attitudes in life and the sales process starts. Even applications for car-sharing and taxis will not be obstacles in this situation.
Reduce costs. As soon as you "move" your cars into a virtual reality set, you no longer need to maintain a huge showroom so that all your models are displayed in a window. It's enough to leave a few best-selling cars on display, so you can cut unnecessary staff and come up with a more efficient work schedule strategy.
Get data-driven insights. By tracking the behavior of users in the application, both car manufacturers and dealerships can get valuable insights about what users lack or what functionality turned out to be superfluous while selecting a car or in the service process in a dealership. This data can be easily used to create more thoughtful models of vehicles that will be sold even easier. New data-driven marketing approaches will speed up and simplify this process even further.
Main Pitfalls to Avoid When Creating a VR App for a Car Dealer
Implementing Augmented Reality and Virtual Reality in the automotive industry requires a very competent approach. Basically, the process of creating a virtual reality car showroom will take at least six months. And you will have to bypass two main pitfalls at once.
You cannot make a mistake with the functionality that your customers would like to see. It is possible to eliminate the likelihood of error by constantly collecting feedback and developing the application according to LEAN methodology.
You also need very high-quality content. At a minimum, this is 360-degree imaging for every car you sell. The process of creating such content can be quite expensive, in addition to the cost of developing the application itself. Therefore, you may need to consult with several vendors both from the United States and abroad to plan your budget for creating and maintaining your application.
Conclusion
As we have already said, VR processes in the automotive industry implementation are not cheap. However, there are some ways to make it more affordable. First, you should choose a VR app development company that already has experience with automotive industry solutions creation. Second, it is wise to consider offshore outsourcing to cut costs by up to 60% without losing quality.