Enterprise Application at the Core of Today's Business Activity
No matter what industry you're in, chances are you're relying heavily (and perhaps more than you even realize) on a small set of enterprise applications (such as Atlassian tools) to run important segments of your business and daily operations. These applications (that were introduced either in a planned and deliberate manner or gained prominence via a longer evolutionary process) are now a strategic asset that's critical to the success of the organization. They are used daily by a wide range of stakeholders in various lines of business to deliver shareholder value. As such, these enterprise applications need to be proactively managed, governed and monitored.
The Challenge of Keeping Enterprise Applications in Good Health
Atlassian Jira is a prime example for such an application. It has become, for many organizations, the backbone of team and inter-departmental collaboration, facilitating the smooth execution of complex projects and organizational business processes. Any disruption in service or availability entails adverse and costly consequences across the organization.
Typically, in order to assess the health of Jira instances, companies must spend a couple of days manually assessing the instance to evaluate what's inside and what are the current as well as potential issues. On top of this, every client has a different idea of what constitutes a health check, what needs to be measured, what thresholds to set, what KPIs to define, monitor and report. Without a well-defined template it becomes difficult and inefficient to streamline the process and ensure the expected governance and levels of service.
Introducing Cprime's Complimentary Health Reports
Cprime is excited to announce the availability of two complimentary health reports to allow Jira admins, Business Managers and various other stakeholders the ability to review and refine their projects and Jira instances. These complimentary health reports provide a solid foundation for guardrails and governance while establishing best practice for Jira Admins, Agile Coaches and the wider organization.
The reports combine an advanced Jira administration scripting framework and a complementary process & system audit report into a powerful Atlassian Solution which provides vital and actionable information in a matter of minutes instead of days.
Agile and System Health Reports
Cprime's health reports includes two set of reports providing a comprehensive view of your Jira deployment: Agile Health Report and System Health Report.
Agile Health Reports: Measure efficiency of your team using metrics, including number of issues without estimates, orphaned issues, ageing issues, etc. to track the productivity of your teams and see where roadblocks or areas of improvement are to ensure projects and tasks are completed with maximum efficiency.
System Health Reports: Measure your Jira, server, database and index metrics, including free space, connection settings, open files limit, cluster times, etc. in order to give an overview of how smoothly your Jira instance is running and where there are opportunities to ensure your Jira is running at optimum speed.
The system report uses out-of-the-box Jira reports in addition to database queries to identify problems taken from the Jira knowledge base tickets. It pinpoints problem areas and links users to helpful documentation with actionable steps to easily resolve issues and clear roadblocks. Users can customize and expand the reports to fit their specific needs and schedule to receive these reports on a regular basis.
Below are sample snippets of what a report summary might look like based on your instance and what issues were identified.
Figure 1 Screen shot of the Health Report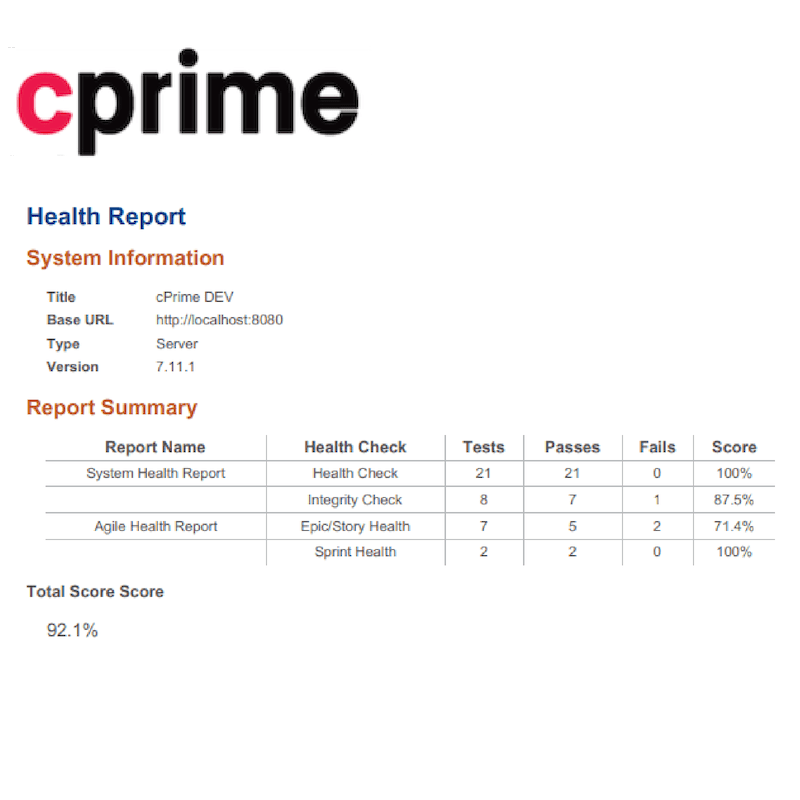 Figure 2 Sample Issues identified with links to documentation

Overall Benefits of Health Reports
Customized and automated reports will uncover what underlying systemic issues in your Jira instance and your team are jeopardizing growth and scale
Easily fix issues with links to documentation for each failed metric
Regularly run the reports to monitor improvements and issues
Establish best practices in developing growth governance and guardrails
Regular Health Checks to Keep your Projects and your Instance Running Strong
Our Cprime health checks are complimentary for all Cprime customers (i.e. if you use Power Scripts™ for Jira, Power Custom Fields Premium™, Power Database Fields Pro™, Power Actions™ for Jira, etc.) and are essential to ensure that any roadblocks or areas of improvement are addressed as soon as possible.
Visit our Atlassian Health Report product documentation space for more info
Learn More