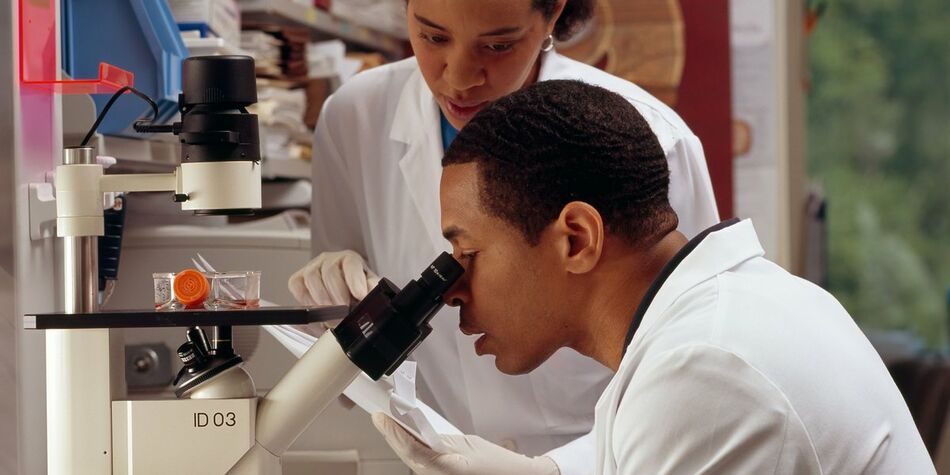 Healthcare organizations on the way to digital transformations are aware of the value of patient-generated data and the opportunities it presents. But how do you store this data safely and use it properly while staying data-driven, health-centric, and compliant with regulations? Cprime shares the best practices for patient data storage and usage in this article.
THE IMPORTANCE OF PATIENT DATA
Why is data collection important in healthcare? Like any other industry, the data generated by customers provides insights to help make better business decisions. When it comes to healthcare and medical services, patient-generated health data gathering and analysis allows providers to stay aware of the patient's health changes and suggest treatment strategies that improve the outcome. It also offers the opportunity to optimize in-hospital business processes, reducing operational costs and increasing the efficiency of medical staff.
To get these benefits for your healthcare business, you have to store and use patient data correctly. Below we outline the right way to do that.
HOW TO STORE PATIENT DATA
There are two ways to store patient data.
On-premise. Storing data on your premises is the most obvious way. It allows for total control of data access, storage and security. But on-premise storage also comes with high operational costs and fewer scalability options compared to the second option: storing health data in the cloud.
Cloud storage. It is a more advanced, flexible, and cost-effective opportunity to store medical data. A company can choose from multiple types of clouds, including private or hybrid cloud environments. Healthcare companies that are serious about the process of digital transformation also frequently choose a multi-cloud approach. It is a distributed cloud environment that allows for faster data transfer because of the physical proximity of a specific data center. A multi-cloud is the most innovative patient data storage option. Paired with edge computing, it allows for instant data transfer, better bandwidth, and instant decision making, which is vital in the process of remote surgery i.e.
PATIENT DATA STORAGE CHALLENGES
Regardless of the storage option you choose for your healthcare institution, patient data management can be challenging. Below are the main pitfalls you should be aware of.
Unclassified data. Patient data comes in many forms – it is generated by different devices like MRIs and smartwatches. This generation creates a need to structure and classify it in a patient data vault to get a complete picture of a patient's health.
Data integration from multiple sources. Healthcare data collection involves gathering information from various sources. Health data arrays are usually generated by medical institutions, wearable devices, third-party laboratories, etc. For a complete picture of a patient's health, there is a need for seamless and safe integrations between the patient database and the data source.
Data updates. In addition to seamless integrations, patient data should be updated as soon as possible since it can influence decisions made by doctors.
HOW TO USE PATIENT DATA
Below are the most effective ways to use patient-level data. Each healthcare organization should choose the use case that will be most beneficial for the business and patient experience.
MEDICAL RESEARCH
Patient data collection for anonymous and ethical medical research is one of the best use cases for medical science and pharmacology. It allows scientists and practitioners to test their hypothesis and support it with patient-generated insights, revealing trends, validating their suggestions, and developing better solutions for health improvement, support and disease prevention.
INTERNAL BUSINESS PROCESSES OPTIMIZATION
Patient data analysis allows healthcare organizations to optimize everyday healthcare processes. For example, keeping track of vacant beds in a hospital can help doctors prioritize patients and make the right decisions in critical situations.
REMOTE PATIENT MONITORING
There are a lot of smart medical devices used for post-surgical recovery, blood pressure and glucose monitoring, mental health changes, etc. The data arrays generated can be used by doctors for better control and timely response to deliver advanced and data-driven medical care remotely.
PREDICTIVE AND AUTOMATED SCHEDULING
This patient data use case optimizes the scheduling process for doctor visits, cutting down on related time and costs. For example, after analyzing patient data, a system powered by artificial intelligence (AI) may suggest the timeframe for the next visit and send a notification to a patient's mobile app keeping the user engaged.
Patient experience data extracted from surveys and patient feedback analysis offers a way to improve the clinic's customer service to balance healthcare quality and safety with the customer experience it delivers.
RISK FORECASTING
When health data storage is enhanced by intelligent data analysis features, medical practitioners better forecast both clinical outcomes and patient-specific risks. For example, having the medical data of a specific patient, artificial intelligence algorithms can predict the probability of age-related disease development, and doctors will develop preventive healthcare strategies.
DATA-DRIVEN TREATMENT STRATEGIES
Analyzing patient data from multiple sources allows doctors to have a complete picture of a patient's health. Supported by artificial intelligence, they can develop and suggest patient-specific treatment programs understanding risks and possible complications.
PATIENT DATA STORAGE AND USAGE BEST PRACTICES
Patient data collection and usage are strictly regulated by legal and ethical norms. Below are the best practices to follow for compliance, to use patient data effectively, and protect it from unauthorized use.
STAY HIPAA COMPLIANT
The Health Insurance Portability and Accountability Act (HIPAA) is a set of rules for healthcare data collection, management, storage, protection and usage. This is the most essential legal issue since it describes both technical requirements for handling patient data and the best practices for doctors and other employees who access it.
LIMIT PATIENT DATA ACCESS
It is one of the practices stated by the HIPAA security rule: patient data access should be restricted depending on the user category accessing it. The data itself should also be encrypted, while the staff should use unique identifiers to access it.
REGULATE PERSONAL MOBILE DEVICES USAGE
While many medical practitioners use personal mobile devices for work, there is a need to have a clear privacy and security policy on how they can do it. The simplest practices include educating doctors on patient data safety tips, protecting their devices with strong passwords, prohibiting the usage of public networks to access medical data, and providing a list of apps they can install on their work smartphones.
CONCLUSION
Using patient data in healthcare promises the opportunity to significantly increase the quality of medical services delivered and optimize the business processes within a medical institution. Cprime is well-versed in creating tech solutions for patient data collection, management and analysis, integrating them with your existing software, and helping healthcare organizations make the big step towards digital transformation.
Get in touch with us now to discover the most beneficial opportunities for patient data storage and management!