An overview on shifting from "imitation LPM" to "real LPM."
Lean Portfolio Management (LPM) is supposed to be a world-changing paradigm shift that promises to boost productivity, time to market, quality, customer satisfaction, revenue, and a host of other vital business metrics. It's supposed to be the key to a leaner, more agile organization primed to innovate effortlessly and outperform its competition at every turn.
But, for most organizations who have tried to establish LPM, that's just not how it goes.
Is LPM broken, or is there something missing in the way these organizations are approaching LPM that makes the difference? Well, the short answer is the latter, but the reality is more nuanced than that. We'll scratch the surface in this blog post.
The promise of LPM
By fundamentally reorganizing work into value streams with clear solutions at their ends, organizations have the opportunity to streamline and optimize outdated and inefficient portfolio management processes. The LPM methodology dovetails perfectly with other scaled agile processes and supports agility at the enterprise level.
Agility offers numerous benefits:
Faster – Get new solutions to market faster and increase the cadence for updates, new features, improvements, and support.
Leaner – Accomplish more with less by relying on cross-functional teams fully invested in delivering a high-quality solution/product for the customer.
Smaller – Starting with the MVP and working through feature updates on a sprint cadence means bets are kept small, and risk is minimized.
Testable – For the same reasons, everything released to the market is testable. When something isn't working, an agile system supports pivots at every level.
LPM perfectly supports and extends these benefits of agility by connecting the work being accomplished with business strategy, funding, and governance, even at the highest levels. That's why it's a goal-state for so many organizations today. They know it's going to make everything better.
Often, though, it doesn't.
Key Pieces Aren't There
The LPM reality for most organizations is quite a bit different from that ideal state. There are several reasons why reality falls short, which we explore in our webinar series.
When an organization wants to move from more traditional project management to lean portfolio management, certain aspects of the transition are easier and more straightforward than others.
For example, setting up a portfolio kanban and backlog of epics to describe all the necessary work seems relatively quick and easy. However, suppose that occurs without acknowledging the fundamental shift to a lean mindset or incorporating lean thinking into existing financial processes. In that case, the backlog will simply get weighed down with non-lean, traditional project management standard tasks.
There are likely cadres of people whose entire purpose and responsibility are making sure the conventional process continues to work. And, since change hasn't yet taken hold in the mindset, funding, strategic planning, or resourcing, those conventional processes are still required. Under such circumstances the portfolio kanban, rather than increasing flow, becomes a lengthy slow moving process.
This is the reality of "Imitation LPM": where actions and some process changes may be in place and functioning, but the promise of LPM — increased agility and reduced waste — is not attained.
The Signs of Imitation LPM
Real LPM is hard. This is because real LPM involves three key changes.
Detached or DOA strategy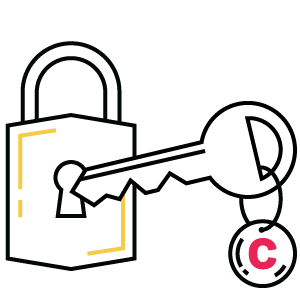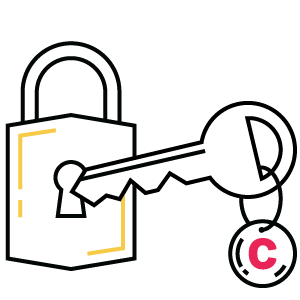 First, the strategy must become a living, breathing thing around which everyone aligns. Real LPM assumes that organizational strategy is:
Aligned through all organization units from top to bottom
An active discussion point, pivot point, decision point built into day-to-day processes
A key driver for all work in the organization
Testable with obvious public measures
In companies failing at LPM implementation, a sure sign of imitation LPM is a lack of strategy cohesion. You may recognize this if, for example, the mid-level functional strategies have no apparent connection to the top-level corporate strategy. Another sign is strategies without clear metrics attached or metrics that are never revisited and die on paper after the business case is approved. We will dive deeper into this issue in Part Two of this series, Strategic Alignment.
Placing bets that are too large
Second, Real LPM assumes that you want to drop work that is not achieving its promise. Initiatives are supposed to start with a small, testable phase. Imitation LPM in this space reveals itself quickly with large, year-long initiatives that cost a lot of money and don't have an initial testable hypothesis. Organizations might have set up all the process steps of portfolio flow; the monthly strategic portfolio review, the portfolio kanban, even the lean business case. But they are still not getting the idea that small, testable, constantly evaluated initiatives are what really increase your output of value to the customer and put you way ahead of the competition. We look more into this situation in Part Two of this series, Strategic Alignment.
Not funded by customer value
Third, Real LPM assumes that the organization funds the work based on customer value. It assumes the company is organizing teams of people around product delivery, not around arbitrary business units. This aligns strategy and funding because the budget is delivered to groups of people that are delivering the product (the value stream), not to functional units or very large individual initiatives. Many organizations struggle mightily with making this shift. We consider this matter in detail in Part Three of this series, Organizing for Value.
Finally, in Part Four of this series, Tooling, we'll look at how delivery applications like Jira Align help manage epics to support Real LPM.
Dive Deeper
We invite you to continue to engage with us on this important topic by tuning into our webinar Lean Portfolio Strategy Part 1: Visualizing your Strategy Flow for Transparent Outcomes, to hear about companies that are taking steps to move from imitation LPM to real LPM.
Read the next blog in this series: Lean Portfolio Management Strategic Alignment – LPM Blog Series Part 2 >>