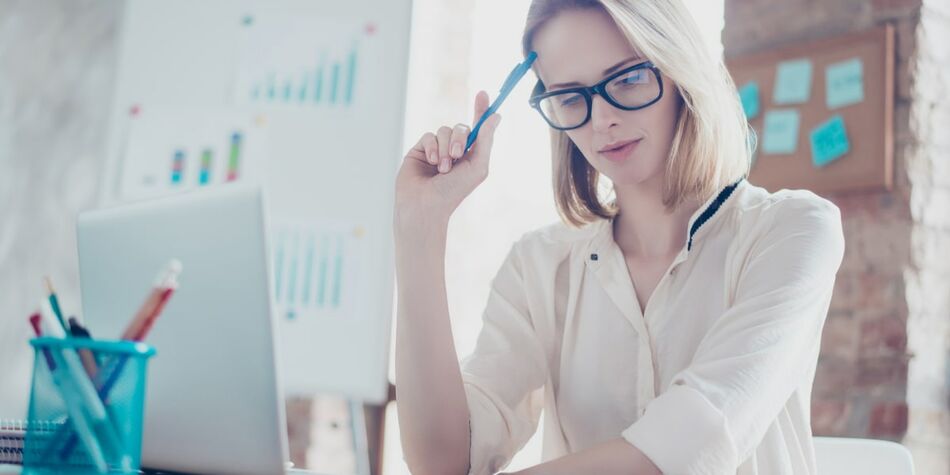 The business analysis phase has the strongest impact on the product development process. A business analyst can save your time and money, find the right solution on the market, draw up a list of requirements. Moreover, adding a business analyst to the software development lifecycle can increase your potential return and minimize risks. We added two of our case studies to illustrate the importance of the business analysis phase.
Business analysis is an essential part of product development. It is even more important in times of crisis and uncertainty because it lets you forecast risk and develop response strategies. In this article, we tell you the basics of business analysis in product development and provide some examples of cases we have worked on to illustrate what is involved.
What is the business analysis phase?
There are seven or eight stages in new product development, according to different software development approaches. Business analysis is the 4th stage (after idea generation, screening, and testing). But this stage is one of the most important ones because discoveries, suggestions, and research results that are obtained during this process will directly influence the overall success of the project.
The business analysis stage of new product development is critical because it focuses on three things that are essential for the project to be in demand by the market and users.
The business analysis includes these goals:
Evaluating the business in real-time in order to understand its specifics and pain points, as well as the expectations of the stakeholders and future customers.
Coming up with a software concept that needs to be created in order to meet expectations and solve specific pain points of the business.
Looking for ways to minimize costs and decrease risks while increasing value and utility.
What is the role of a business analyst?
What is a business analyst in software development? This is the person who works as a liaison between the customer and the technical team, streamlining communication, identifying the bottlenecks, looking for ways to solve a specific business-related or technical problem, validating the developed solutions, and testing quality.
The main components of business analysis in a new product development process
To achieve the goals above, a business analyst for software development performs the following tasks at each stage of product creation:
Interviewing stakeholders to understand the problems that need to be solved, and exchanging viewpoints on the project.
Workshopping is when the technical team suggests approaches to develop the future product, and the business analyst makes sure that their ideas fit the customer's vision, expectations, budget, deadlines, etc.
Prototyping is necessary to visualize the concept, get instant feedback from the customer, make sure that the team and the customer are on the same page regarding the future product, and safely proceed to the next step of business analysis in product development.
Decomposing is the stage for work planning, as well as time and money estimates. At this stage, the process of product development is decomposed into smaller, doable parts, and each part is estimated and reviewed one more time.
Non-functional analysis. This component of business analysis may be necessary when there is a need to comply with specific legal and/or technical requirements.
The business analyst has a lot of tasks to deal with at each stage of project development. That's why mastering business analysis is quite challenging, and why having a top-notch BA as a part of your development team is essential.
Benefits of having a business analyst on your project
Saving your time and money. One of the main benefits of business analysis in new product development is that you can find the right answers to key questions before you start building the product. Thorough business analysis is one of the key principles of the Lean methodology, which requires all decisions to be thought out and tested in advance in order to save the project from possible failure. Business analysis saves you time and money by allowing you to develop a smart development strategy in advance instead of doing it on the go.
Preparing clear technical requirements for the team. The clearer the task, the less time they will spend on additional questions, and the faster they will get down to work. This will speed up the release of your product, and save you time and money.
Clarifying the needs that your product will satisfy. A business analyst analyzes both the specifics of your business and the specifics of the market you are planning to enter. A thorough analysis makes it possible to develop unique value, anticipate pitfalls, avoid them with minimal risks, and create a product that will be in demand by the market and target users.
Leveraging stress level in communication. Communication skills are a crucial skill for a business analyst. This specialist ensures clear and effective communication between the business owner and the technical team.
Increasing the potential return. A product that was created taking into account the specifics of the business and the market always has a much greater chance of a quick return on investment compared to products that were created without business analysis in software development.
#1 Business analysis case study: The possibility of buying a cryptocurrency platform
The business analysis is used not only for digital product development and optimization of an existing product but also to minimize risks for other business cases like merging or acquiring another product. As part of this project, Cprime was tasked with analyzing the possibility of purchasing the source code of a cryptocurrency application.
In order to analyze this potential business, we moved from general to specific and began the analysis with an overview of the global cryptocurrency market and bitcoin (BTC) in particular, taking into account the number and location of its users.
We analyzed the distribution of cryptocurrency users and highlighted the most profitable market segments for such a domain. There was no surprise that the share of cryptocurrency users in the Asia Pacific region was 38% while only 4% of users were based in Africa and the Middle East.
We also analyzed the reasons why users and vendors chose financial transactions with cryptocurrency instead of standard payments.
The first reason is that it is cheap. You might think that credit card transactions do not cost much, but the vendor pays transaction fees. With cryptocurrency, network transactions do not stipulate fees, and if they do, the fees are minimal.
Secondly, it is safe. No one can steal personal data. BTC transactions use two encryption keys: public and private.
Last but not least, it is fast. BTC transactions are much faster than ones processed through a bank. Zero-confirmation transactions are processed instantly. The receiver takes all the transfer risk which is not approved by the blockchain.
We moved on to strengths, weaknesses, opportunities, and threats (SWOT) analysis, which allowed us to outline those factors for the project. We identified two of the most vital threats for such a platform — lack of government interest in cryptocurrency development and scalability issues with many transactions. On the plus side, cryptocurrency can help solve traditional banking problems with its peer-to-peer system.
As a result of the analysis, we came to the conclusion that cryptocurrency exchange is a promising and relatively legal business model. The application our client intended to buy could work under European Union (EU) laws, but alternative markets, which also require significant marketing investment, are more attractive.
#2 Business analysis case study: The launch of a housekeeping services app
As part of this case study, it was necessary to analyze the launch potential of a housekeeping service mobile app in a non-traditional market characterized by a large number of migrants in the workforce. We analyzed all existing housekeeping services and divided them into four categories (manpower agencies, locals with work permits, sponsorship, and "Free visa" workers).
One of the client's requirements was to analyze two markets for the launch: London and Toronto. We conducted this research using metrics for contract cleaning, the number of cleaning companies, and the qualifications and age of employees. We also analyzed the share of migrants working in housekeeping companies.
Potential users of this application had specific concerns, which we analyzed to help the client develop a unique value proposition that would meet user expectations. We also recommended two potentially effective business models for monetizing such an app.
We found that unique selling points can be found in the narrower market niches below:
Hiring trustworthy maids and nannies that are legal (freelance or from agencies) and can teach kids English and math, cook dinner and keep the house clean.
Turnkey professional cleaner services for real estate are also promising. Sell the cleaning service to a new elite building as part of a package for their tenants.
The best cleaning services refund customers if something does not meet their expectations. We determined that agencies providing the best professionals with supervision and also a refund policy would also be a good concept.
There are two ways to penetrate the market that could be used separately or together:
This is a way to attract more business-to-business (B2B) clients and partners to join the platform. The approach would require the team to be focused mostly on the timely and qualitative service provision, monitoring client satisfaction, and regular communication with the clients and partners, which requires more investment in a call center and sales team.
Cost per acquisition (CPA), also known as cost per action, is an online advertising pricing model that involves massive investments in the digital promotion of the platform in order to generate leads for the listed agencies, and then receive payments from the partner agencies for leads and/or orders.
Conclusion
The business analysis phase is quite important for product development, acquisition, and other tasks since it allows one to make fully informed decisions, and have a clear impression of the market and business environment the company is going to enter.
At Cprime, we take the business analysis process seriously and follow its best practices at each of the product development stages.