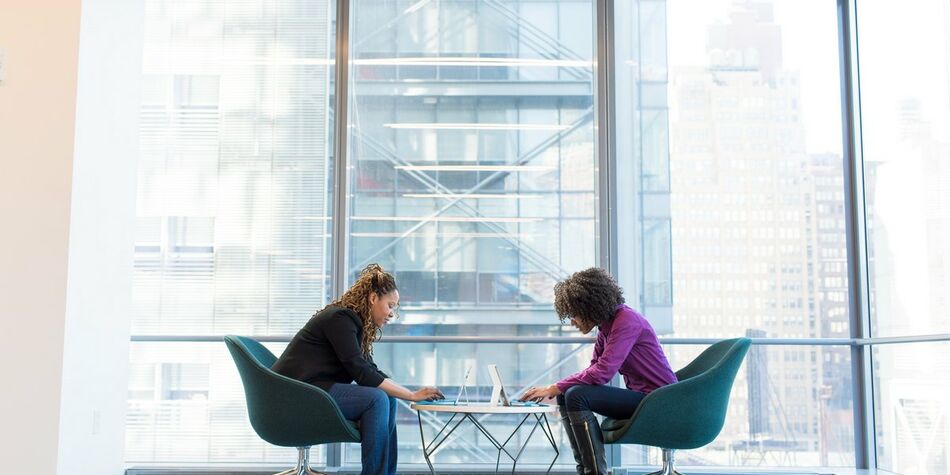 It is almost impossible to protect the company from all potential risks. At the same time, new technologies do everything to detect system threats, analyze the data correctly, and safeguard the business. DIACAP, RMF, or DITSCAP are the most commonly used in the last 20 years standard processes for system protection, created by the United States Department of Defense, that can be applied to all organizations to manage the risks.
The DoD launched a process for navigating risk management in their information systems in 1997. The goal was to provide guidelines on the security objective of confidentiality on large-scale, mainframe-based systems. First, it was a DITSCAP process, but it had some serious flaws. So in 2006, it was replaced by DIACAP (DoD Information Assurance Certification and Accreditation Process), and in 2015 updated to RMF (Risk Management Framework).
Nowadays, applying RMF is compulsory for every company that works with the US government. In the article, we will point out the basic principles of DIACAP and RMF and delineate the benefits of implementing the risk management framework for business. Understanding what is DIACAP and why updating this process to RMF is critical to any organization that works with the government.
WHAT IS DIACAP
As we mentioned already, DIACAP is a process that makes all the information systems of DoD implement risk management issues. In other words, this process protects data and reduces the risks.
Also, this standard chain of operations is mandatory for all information systems to get accreditation in DoD. It also included standards for IT certification by specific officials. Thus, DIACAP became the first fundamental web-based support for the Certification and Accreditation process. However, for a long time, DoD was the only user of DIACAP, and it made some difficulties in connections with other Federal Government and Intelligence Community systems.
At the same time, DIACAP was a timeless process. In 2015 it was upgraded and transformed to Risk Management Framework. Nowadays, RMF provides a solid foundation for any data security strategy.
DIACAP VS. RMF: WHAT IS THE DIFFERENCE
By 2013 DIACAP process became outdated and was replaced by a more sophisticated operation – Risk Management Framework. Understanding the differences between those processes will help to implement RMF more efficiently.
First, in analyzing RMF vs. DIACAP comparison, it is essential to underline that a new approach is based on breaking down the security requirements into more basic sections to reduce risk. The fundamental difference is using such new technologies as remote access, continuous monitoring, and wireless access by RMF.
Other differences in DIACAP vs. RMF are:
"Accreditation and Certification" ( A&C) was updated to "Assessment and Authorization" (A&A). The DIACAP certification process has a misunderstanding in using the term. When specialists were evaluating the system, they provided recommendations for updates. It was called by the word "certification", and it made companies wonder why they could not work after DIACAP certified the system. RMF called this step "assessment" to make it more straightforward for users.
RMF includes new roles that all the federal agencies and departments created.
RMF allows the use of one process for all government institutions. Also, you need less documentation for this process and follow the proven NIST 9 step process.
RMF focused more on ongoing security activities than on administration work. As a result, RMF pays much attention to the constant monitoring of the system. With this approach, it can be possible that in time there will be no necessity in accreditation.
Implementing the DIACAP process allows DoD to use the DODI 8500.2 control set. The new process shifted to the NIST SP 800-53 Revision 4 control set to match other Federal Government systems. It can be the most significant difference in those processes.
RISK MANAGEMENT FRAMEWORK STEPS
DoD created Risk Management Framework for all the government agencies and their contractors to define the risk possibilities and manage them. The implementation of the framework is based on six common steps.
Categorize. First, you need to create categories of the data based on NIST standards. Next, you will know what level of security you need to implement for different types.
Select. You need to choose security controls to protect the informational system's confidentiality and cohesion.
Implement. You need to complete security control and fix all the necessary processes for operation work.
Assess. You must be sure that all the processes are controlled appropriately, and you can reduce risks and protect the data.
Authorize. In this step, you can evaluate if the level of risk is acceptable and track failed controls.
Monitor. This step is focused on continuous automated monitoring in vulnerable environments. You need to record changes, report problems, and impact analysis for the system.
RMF BENEFITS FOR YOUR BUSINESS
Risk management is a proactive process for synergetic solutions in system protection that brings significant benefits for business organizations. Information protection and risk evaluation are critical for any organization. The risk management framework also will provide several specific services for the companies.
First, with RMF, the company outlines privacy controls to ensure that they work in compliance with laws and policies. Second, the framework defines measurable privacy requirements for the information systems. Also, implementing RMF builds a fundamental base for privacy. Finally, with RMF, the company will trek the security and privacy requirements and have a comprehensive system defense.
The Risk Management Framework helps detect and analyze gaps in controls and find the best solution for risk reduction. It is not only the number of instructions, standards, and rules but also a practical framework for delivering actionable results. RMF is also used for reputation management and IP protection.
DEVOPS AND RMF INTEGRATION
RMF is a security, and security is a part of the DevOps specialization. An RMF implementation to your software requires DevOps specialists, and here's how they can help during the deployment phase.
Develop Security Assessment Plan.
Configure automated testing tools and provide details on the implementation.
Control the security.
Constantly improve the process with code reviews and testing. That provides fresh data to review and compare regularly.
CONCLUSION
Implementing a risk management framework in your software is a long but beneficial process. From the first view, it looks like a traditionally required standard for working with government organizations. However, if this framework is implemented effectively, the company will win and better security posture. It helps the business to analyze all the risk assessments and make appropriate steps in time.
Moreover, the transformation process from DIACAP controls to RMF is not easy and can also take some time and require expertise. Switching to RMF requires a new approach in cybersecurity and risk evaluation. Our expertise helps to ensure that your system is protected from cyber-attacks and other risks.