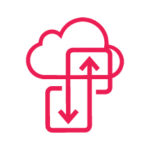 Providing power to more than 1.5 million people, this California-based utility company is at the forefront of developing innovative power solutions and adopting emerging technologies. Its goal is to ensure a carbon-neutral future for the households and businesses it serves.
The utility company wants to empower its customers to participate in an innovative, modern electric grid. Its strategy involves aggressively adopting distributed energy resources (DERs) and rethinking its reliance on traditional systems and fuel sources while improving moment-to-moment grid operation and future resource planning.
Download this case study today to learn about what it's like to partner with Cprime on a migration.
Some of the images used were designed by freepik.com