Case Study
Interview with Financial Services Company About Their Agile Transformation
---
80
People Involved in Transformation
45
People Trained on the West Coast
35
People Trained on the East Coast
Company Details
Industry:
Financial Services
Company Size:
265,000
Location:
CA, US
Cprime Services:
Executive Summary
With the pressure of financial application complexities, this company realizes faster releases and predictability are needed in order to keep up with the constant changes in the industry. They call upon Cprime to help create a collaborative culture within the company, resulting in better coordination, communication, and transparency.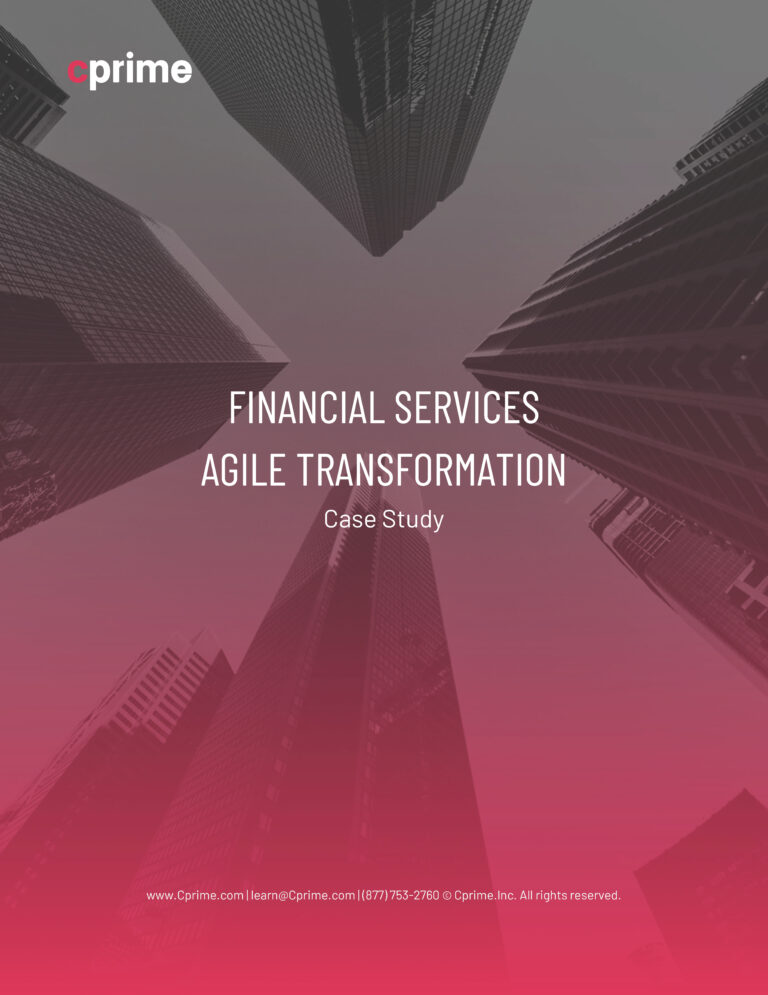 Overview
Straight from the Program Manager's Mouth
In an effort to understand our customer's experience with Cprime, I've set out to conduct several interviews with key clients to understand the reasons for why they chose to go Agile, why they selected Cprime as a vendor and what they have noticed as the biggest benefit from performance improvement since the engagements.
The interview below is with the Program Manager of one of the world's largest financial services organizations. The Program Manager orchestrates all the development and direction of all applications in the Capital Finance group. Here is their story.
The Challenges
Creating Better Communication Within a Complex System
Communication
"The biggest challenges were the communication between the teams. There was degradation in communication, in the culture of the teams. They were definitely really down in the doldrums I guess you could say."
Inflexible releases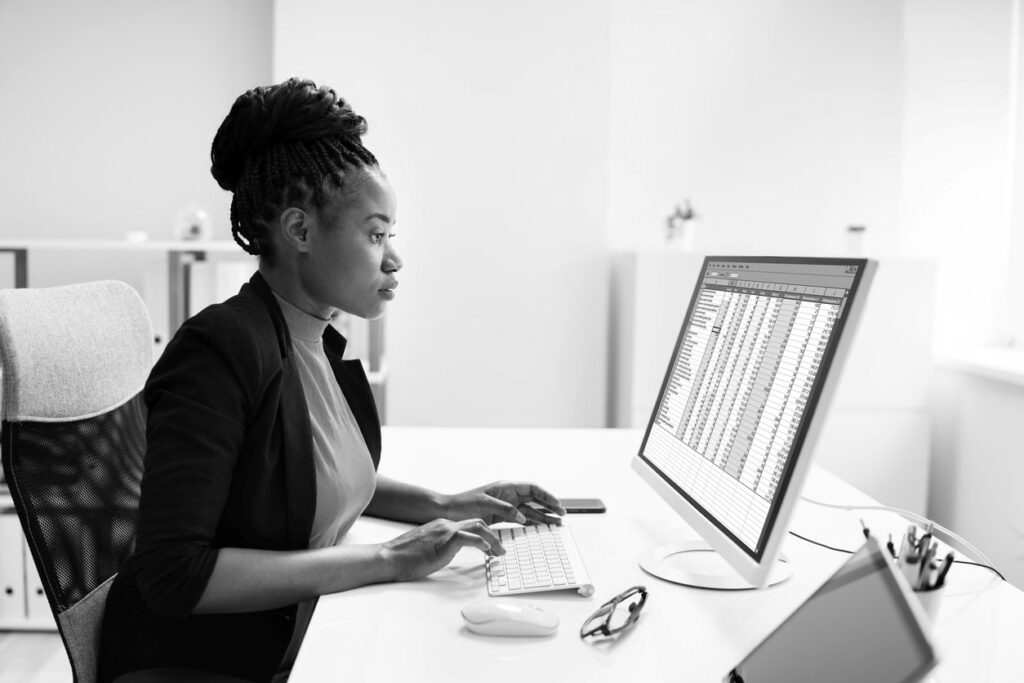 "We have quite a few products, and just getting them all on the same page for a release was difficult with a very waterfall fashion. It was very structured and if anybody was behind, it created almost a domino effect."
Lacking Transparency
"Because there wasn't a lot of transparency either and that really hurt the teams because we're removed from each other. You start to assume some incorrect things about people and about what's going on and then, you extrapolate."
Complexity of Systems
"Since it's a financial system of record, it adds another layer of complexity on top of having the application work with five other applications."
Choosing Agile
The Capital group knew they needed a change and a change fast. They had a dysfunctional environment and it was hurting their performance. They decided to do something about it.
"We had actually got a focus group together because everybody was down in the doldrums, and when I was running through that focus group, all these pain points were listed on a big spreadsheet of what everybody was dealing with, whether it was poor communication or mistrust or the releases were inflexible."
"One of the ideas that we threw out there was to try a new process because anything's better than what we got right now."
The Solution
Choosing Cprime
The Program Manager of the Capital Group evaluated three agile services companies. They chose Cprime because:
Coaches Expertise
"I wasn't looking for the cheapest. I was looking for someone that's going to do it right because this was my opportunity to make a change. I rather get it done the right way."
Understanding of Unique Needs
"The half-day assessment was something that the other companies didn't have baked in. Cprime wanted to understand our special circumstances."
Responsiveness
"I'm told from my senior manager, "Make it happen," so even the responsiveness of having someone email you back within a day was really helpful."
The Value of Coaching
"One of the pitches wanted to do a standard two-day training session, but they didn't actually talk about doing coaching at all and the value of that afterwards. Cprime didn't seem to either upsell or try to downplay the importance of coaching. They just put it out there and said, "Hey, here's what you really need to do this and to do it right."
Finding a Plan and Executing
Cprime prescribed a full transformation for Capital Finance group with 80 people total.
Assessment
They conducted an initial assessment to understand the pains of the group and formulate a transformation backlog. They presented their findings to the teams and to get buy-in from executives and stakeholders.
Training
Cprime lead training courses for 45 people on the west coast and 30 on the east coast. They conducted three main pieces of training to align the Capital group's teams:
Agile for Teams
Requirements Workshops
ALM Tool Training
Coaching
After the trainings, they received ongoing coaching for their sprints after the training. Coaching reinforced what the teams had learned in training.
"We tried to make sure that we got everybody on the same page and it was really helpful we could get the same coach to help us out in a consistent manner"
The Results
What was the Outcome?
Improved Predictability
"I would say the biggest benefit is more predictable releases right now and there's definitely more of a cadence with the team."
Better Communication
"There's better communication and the culture has definitely improved."
Increased Transparency
"That transparency is increased and that's helped even when there are issues. That's helped to at least make them acceptable or a bit more understandable when you understand that each day, you're getting an update on what it is and how it's progressing."
Coordination Among Teams
"Probably the biggest thing that we took away is really the most practical of things, meeting on a daily basis, meeting in between teams and having that coordination, using better tools such as using Jira as an example to help keep people on the same track."
Evaluation of Cprime

For a transcript of our interview with this client, download the PDF below.
About Cprime
Cprime is an industry-leading, full-service global consulting firm with a focus on providing integrated and innovative solutions around digital transformation, product, cloud, and technology. With over 20 years' experience, we provide strategic and technical expertise to businesses across more than 50 industries. Our team of advisors and technical experts have the know-how to meet organizations where they are to develop actionable solutions and solve business challenges. We also collaborate with our expansive network of partners to design, deploy, and harmonize technology stacks across organizations. Our mission is to empower visionary business leaders and teams to reimagine the future of work to achieve better outcomes.
Want to share with a colleague? Download the PDF