Case Study
Company Spotlight: Making the Move From On-prem to AWS Cloud
---
Company Details
Industry:
Hospitality
Company Size:
$20B - 2,000+ Employees
Location:
384 Office Locations | 71 Cities | Headquarters in NY
Products:
Atlassian Jira/Confluence & AWS
Cprime Services:
Executive Summary
For this rapidly expanding company, acquisitions and growth are the name of the game. The company onboards 250 new users every week and consequently needed an easy way to scale their existing Atlassian Stack, consisting of Jira and Confluence. With help from Cprime Atlassian migrations specialists, they now enjoy all the benefits of the cloud, including greater availability, productivity and standardization.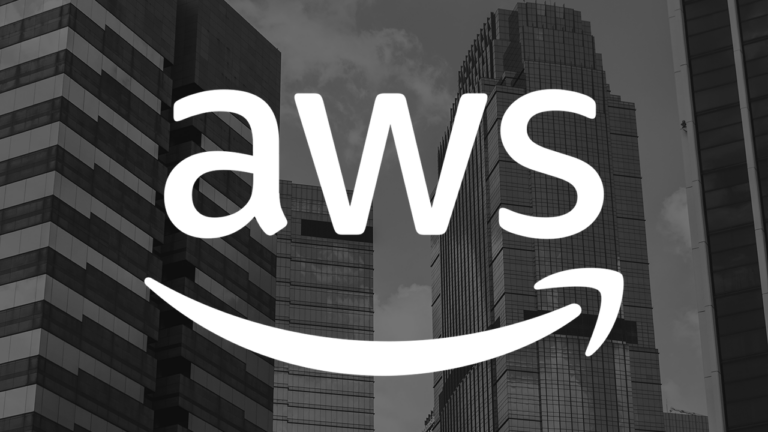 Overview
Many organization tout a migration to the Amazon Web Service (AWS) cloud platform as one of their main business/technology strategic objectives. The impetus is clear – a superior technology stack, the promise of increased and rapid innovation and competitive pricing with direct positive effect on the bottom line. Making the switch, however, especially for mission-critical applications, can introduce risk and at times seem overwhelming. Some of the inherent challenges and potential risks of migrating production systems to a new environment may include extended downtime, loss of data, integration challenges and overall stability. Coupled with a lack of in-house experience with AWS or managing production applications in a cloud environment, this migration seems fraught with challenges and potential pitfalls.
The Problem
For this rapidly expanding company, acquisitions and growth are the name of the game. The company onboards 250 new users every week and consequently needed an easy way to scale their existing Atlassian Stack, consisting of Jira and Confluence. The initial number of 500 users has rapidly grown tenfold to 5,000, introducing concerns about the resiliency and disaster-recovery capabilities of the company's on-premise data center. Given this substantial growth, the company's product and execution teams needed to ensure the scalability, elasticity and availability of their development environment. They sought to address this challenge by migrating their Atlassian Stack to a high availability environment in AWS.
This migration presented the company with an opportunity to overhaul its business processes. Among the benefits they hoped to achieve were:
Scalability
Governance for integrating new acquisitions into their instances
Increased development agility
Better access and availability for their employees
Built-in standardization
Streamlining
Introduction and implementation of best practices in using Jira/Confluence, thus saving on capital expenses
The company also planned to leverage additional Amazon AWS capabilities as many of their current applications were being migrated to AWS.
The Plan
The company approached Cprime for assistance with their migration to AWS. Cprime's long time experience with AWS as a verified APN Consulting Partner combined with its track record and expertise in successful project completions across a wide range of clients and industries made for an easy decision. Cprime had already completed a number of successful projects with the company, and so were positioned as the partner of choice for this important strategic effort.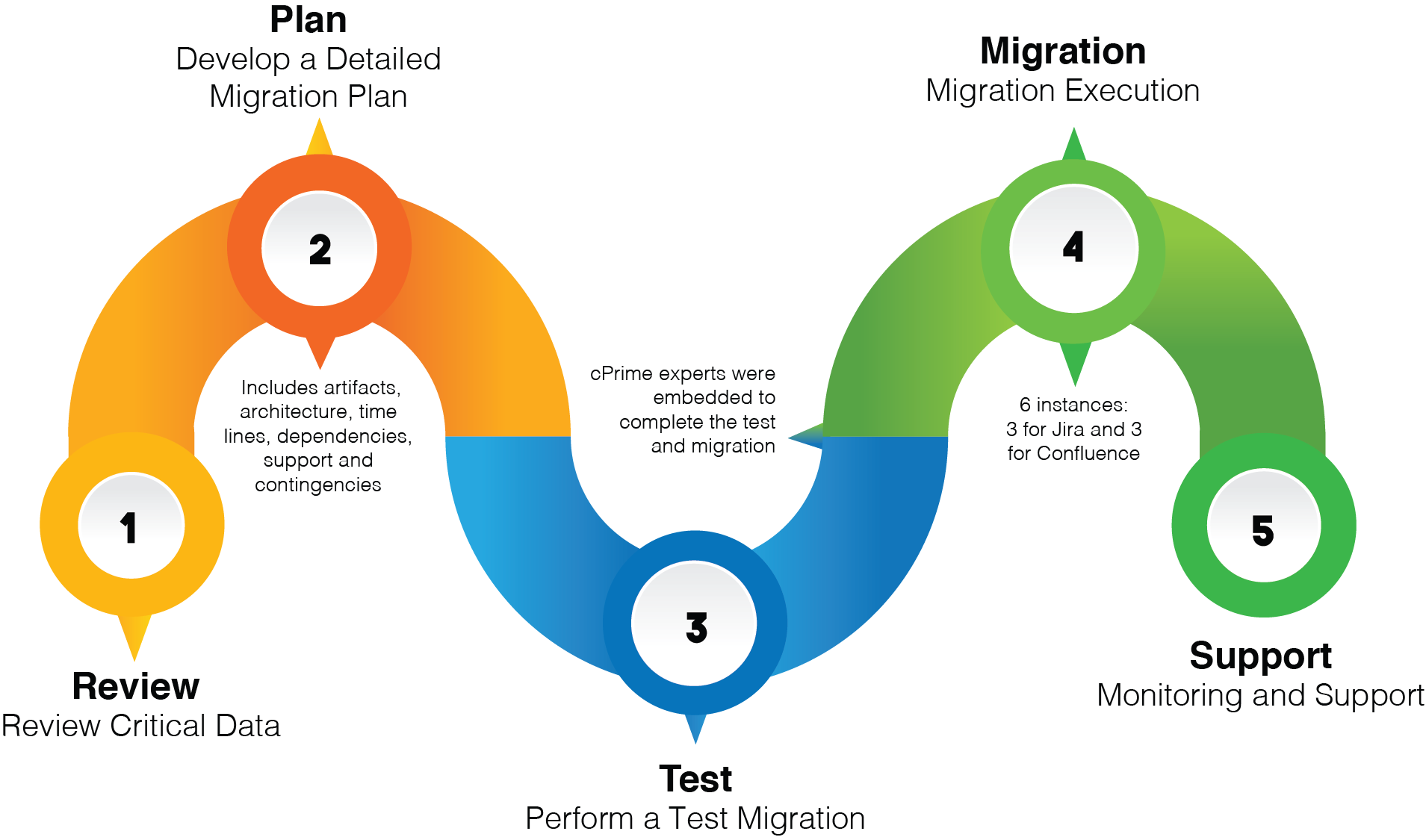 The project began with Cprime's AWS migration experts reviewing critical data about the applications to be migrated. Cprime experts consulted with the company's DevOps team to develop a detailed migration plan documenting the artifacts, architecture, timelines, dependencies, support and contingencies involved in migrating Jira and Confluence to AWS environment.
A team of 10 Cprime experts were quickly embedded with the company's teams to complete the migration and helped with application level issues during the testing and production phase. In total, the migration included 6 separate instances: 3 for Jira and 3 for Confluence, on Dev, Test and Prod.
During the production migration, Cprime monitored system performance, helping users and answering questions and providing guidance when needed. Since going live, Cprime has migrated over 2 newly acquired companies for this customer and continues to provide admin and support services.
The Outcome
Results:
In the process of migrating its Atlassian stack to AWS, the company increased automation and standardization. The migration to this new cloud-based platform went so smoothly that employees never experienced any significant disruption with the only noticeable change being improvement of performance.
The Cprime expert team remains engaged and continuously monitors performance and provides assistance and recommendations
Throughout the engagement, the Cprime team transferred critical knowledge to the company's teams, coaching them on both tools and processes to help ensure their ongoing success in independently managing their new AWS infrastructure and DevOps mode.
By all measures, the Jira and Confluence migration was a successful first step in the firm's journey to create greater availability, productivity and standardization. As the company continues to grow, the migration to AWS is viewed as a strong foundation to the firm's future IT initiatives.
Interested in similar results for your organization? Explore our flexible Atlassian migration solutions.
About Cprime
Cprime is an industry-leading, full-service global consulting firm with a focus on providing integrated and innovative solutions around digital transformation, product, cloud, and technology. With over 20 years' experience, we provide strategic and technical expertise to businesses across more than 50 industries. Our team of advisors and technical experts have the know-how to meet organizations where they are to develop actionable solutions and solve business challenges. We also collaborate with our expansive network of partners to design, deploy, and harmonize technology stacks across organizations. Our mission is to empower visionary business leaders and teams to reimagine the future of work to achieve better outcomes.
Want to share with a colleague? Download the PDF