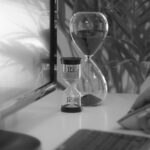 Company Details:
Industry: Insurance
Company Size: 11,000+
Location: New York, United States
Products: Life Insurance, Wealth Management, Estate and Retirement Planning, Investment Services
Cprime Services: Atlassian's Agile Product Management System, Jira Software Cloud, SAFe® Consulting, Training
This company has been in the insurance business for nearly two centuries and operates in all U.S. states and internationally. They offer life insurance, retirement income, long-term care, investments, and premier services.
With plans for an eventual migration from Rally to Jira, the company began consultations and Agile coaching with Cprime. When they learned their Rally license was expiring within a month, Cprime quickly pivoted from exploration to migration—pulling off a transformation in record time.
Download this case study to learn more!
Some of the images used were designed by freepik.com