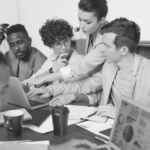 Freely download, print, reproduce, scale up, adapt and evolve our Visual Thinking Templates to support you when facilitating working sessions. Have fun exploring the many ways you can apply these templates to assist with things such as strategic planning, road mapping, team retrospectives, product discovery and product validation workshops.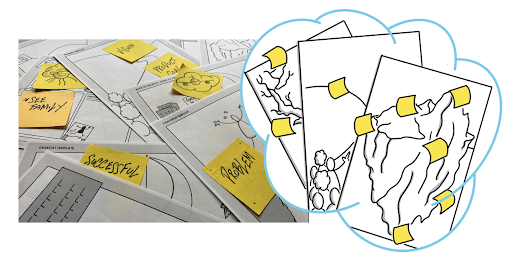 The fun is in adapting the templates to suit your needs and using them as you so wish. Just to get you started I've listed the templates below and included a short description of how they can be used.
Visual Thinking Template summary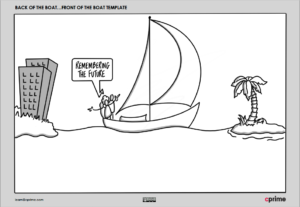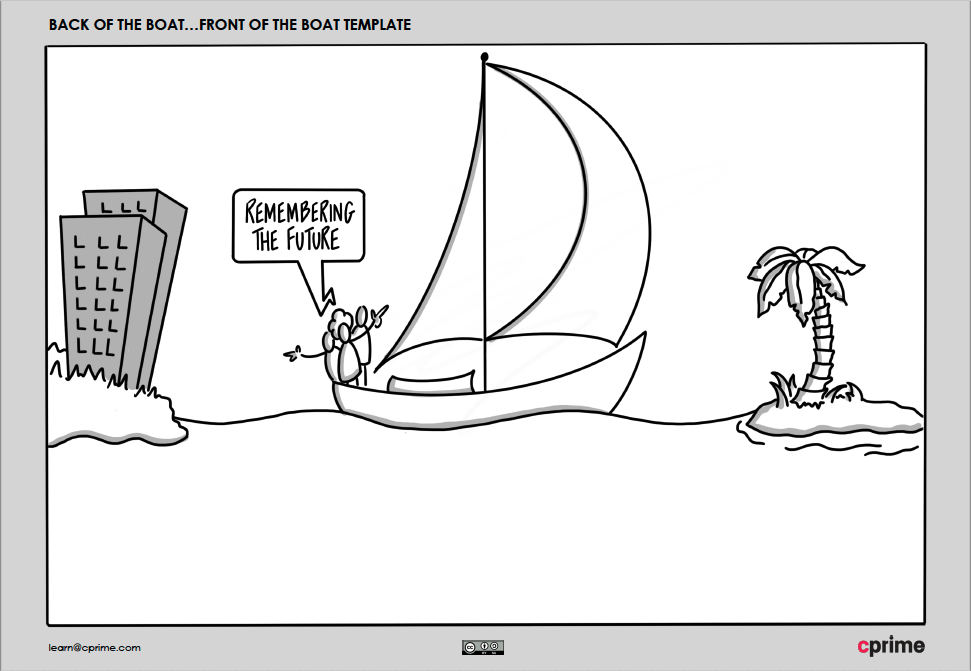 Back of the Boat…..Front of the Boat Template
It's difficult to look ahead when you can't align on where you are coming from. Use this template to visualize your vision for the future alongside the challenges and enablers that have supported you along the way.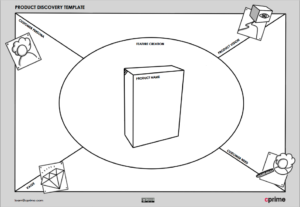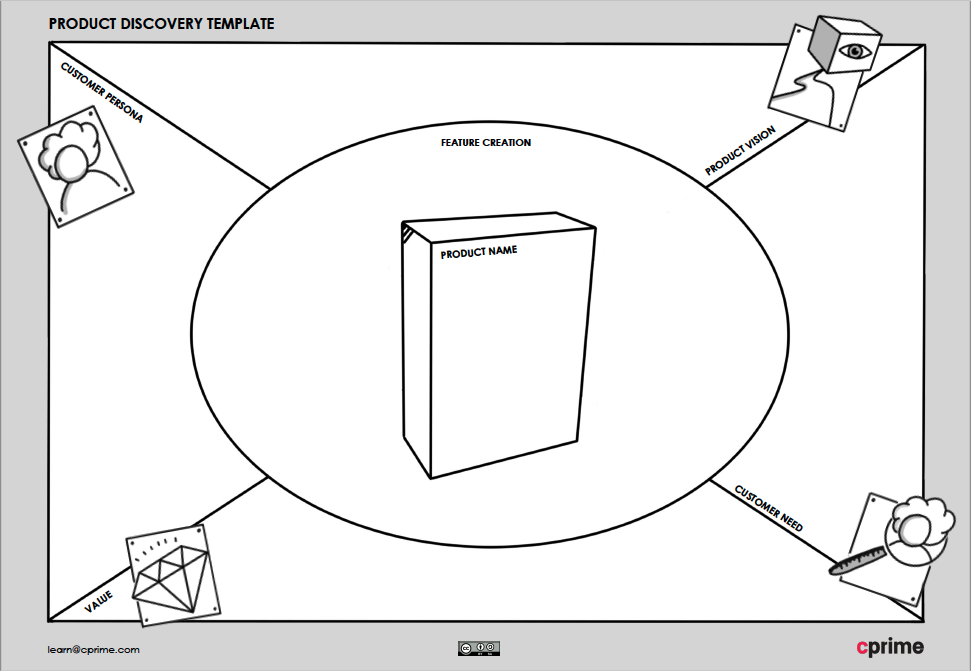 Product Discovery Template
Ensure that features are driven by customer and business needs by gathering information on the product vision, the value of the product and customer needs. Use this template to elaborate and share ideas on potential features that will delight your customers and users.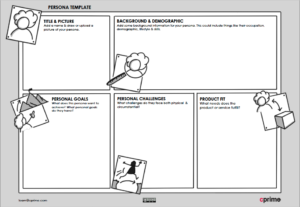 Persona Template
This is an adaptable template that can assist you to gain greater insight into customer needs, goals and challenges whilst validating design ideas and product market fit. The deeper you delve the more useful and insightful this template can become.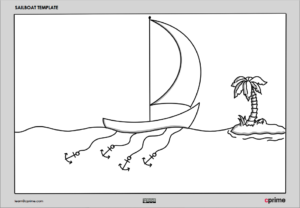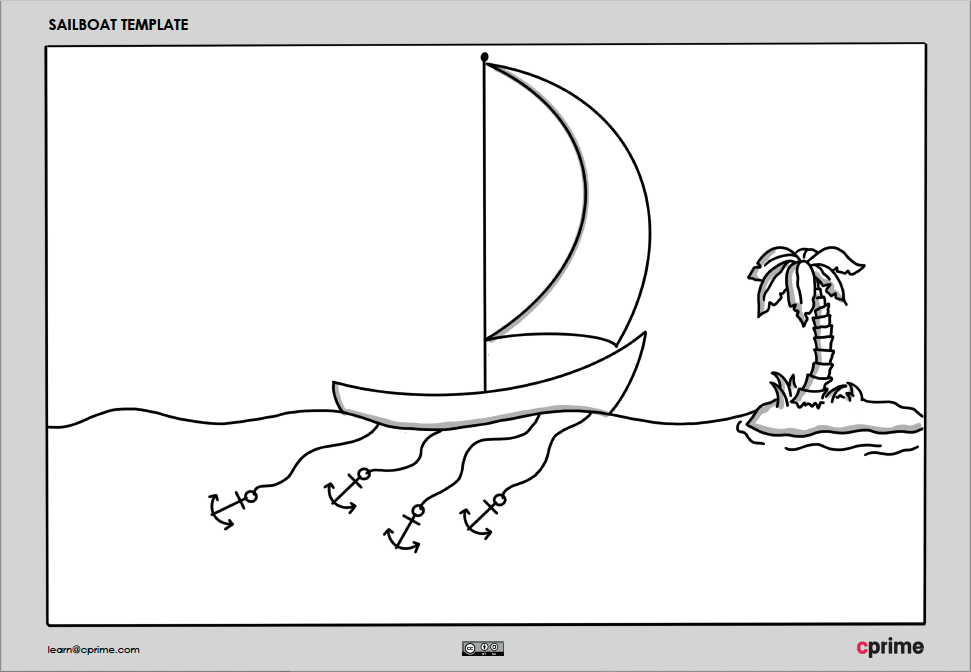 Sailboat Template
This is a simple yet powerful template for visualizing the things that are propelling your team forward (the wind in your sail) and the things that are holding you back (the anchors). Use this template to gain greater alignment before considering key actions from a team retrospective.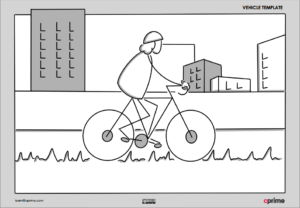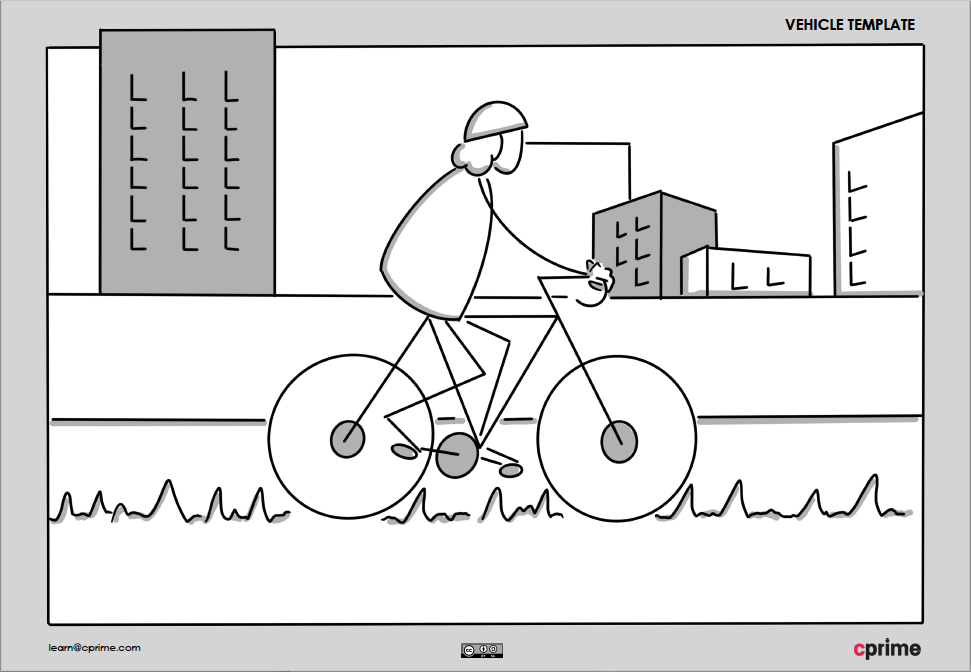 Vehicle Template
Much like the Sailboat Template, a vehicle metaphor is useful to visualize the things that propel you forward and the things that are holding you back. Which vehicle could you use to visualize your Sprint, product or organization? Download this template here.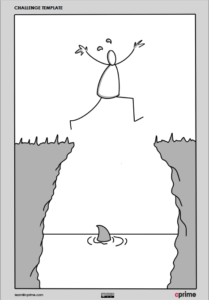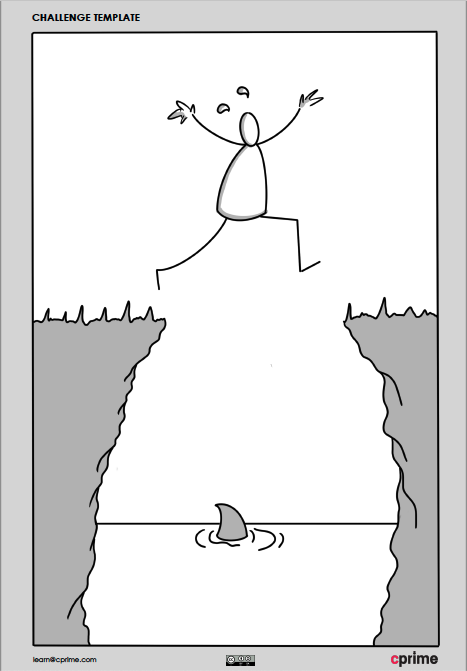 Challenge Template
Where there's a challenge there is always a solution. Use this template to plot current or future challenges before visualizing potential solutions or "How might we's."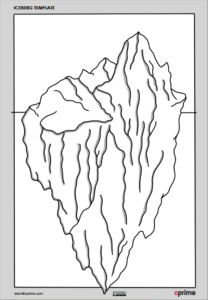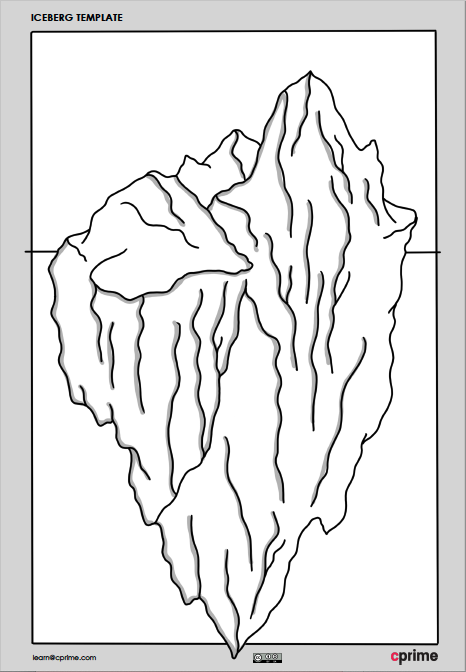 Iceburg Template
Make use of this template to visualize the things that are visible alongside the things that lie beneath. Be it culture change or a business transformation, things that are less visible can be more powerful.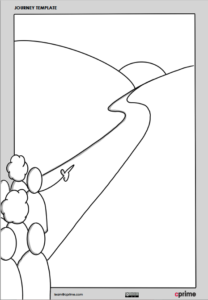 Journey Template
A journey metaphor is useful to align on where we are, where we are planning to go as well as plot milestones, release dates and desired goals along the way. Use this template for Product Visioning workshops, planning sessions and customer journeys.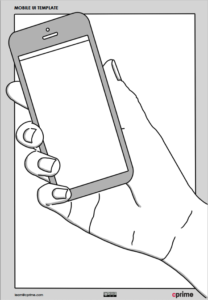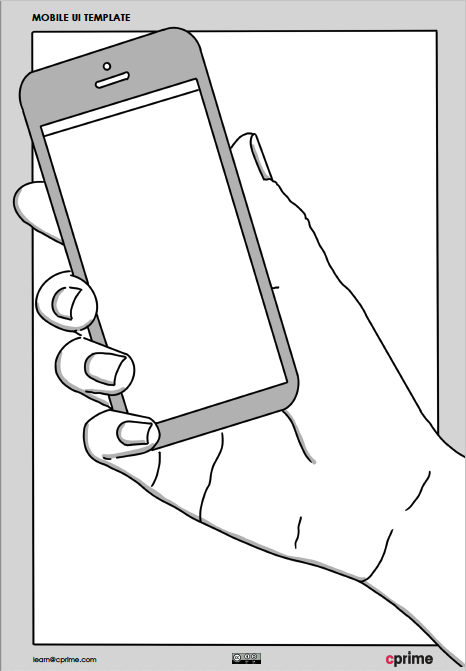 Mobile UI Template
Put yourself in the hands of your customers by visualizing a smart phone user interface from the view of a customer. Use this template to walk through the user experience and adapt to visualize an array of user interfaces.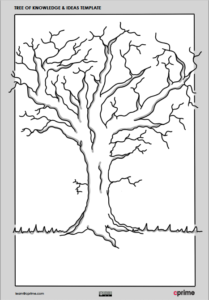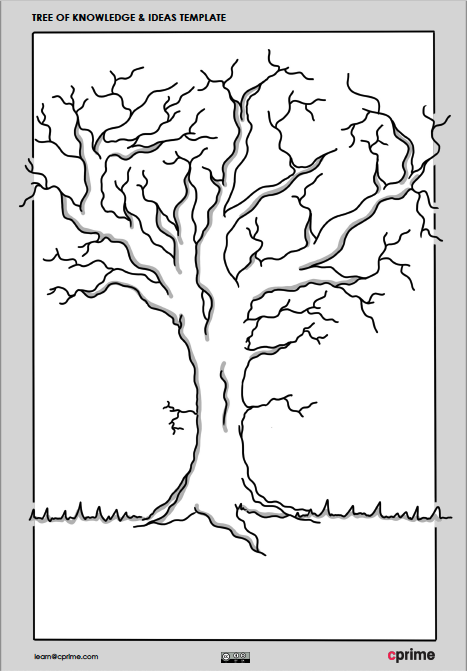 Tree of Knowledge Template
Ideas grow as does knowledge. Use this tree to organically plot ideas, features and insights. Inspired by the "Prune the Product Tree" Innovation Game by Luke Hohmann is an adaptable visual metaphor. Why not create a kudos tree to celebrate the things your colleagues do that brighten up your day?

Some of the images used were designed by freepik.com