As perfectly quoted by Mike Rhode, the author of The Sketchnote Handbook, "Structure is the meat and veg and the fancy drawings is the gravy on top."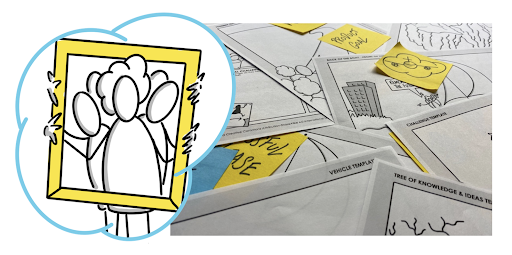 I can't think of a better visual metaphor to promote the benefits of a template or canvas for framing ideas and getting teams aligned. Now I'd like to jump right in and discuss the uses of "Visual Thinking Templates." But perhaps we should start with a brief reminder of the "Why" of Visual Thinking.
The Why of Visual Thinking
Let's start by dispelling any myths that Visual Thinking is all about drawing beautiful pictures. In the context of drawing for business, the motivation behind picking up a sharpie is to:
Generate ideas
Solve problems
Accelerate learning
Create shared understanding
Simplify complexity
And my favorite, embrace diversity of thought (more on this in just a bit)
What we are really referring to here is Visual Literacy (reference Anneliese Tillmann What We See and Why It Matters, 2012) which includes the ability to interpret, comprehend, and express ideas using or creating visuals. If you want to dig a little deeper here, please refer to our article "Power Up with Power Skills"- are Power Skills the new Soft Skills?
Ok I want to come back to the diversity of thought elements. This is the essential "why factor" for effective team collaboration. Drawings encourage variety and enable individuals to independently share their ideas grounded on their unique experiences and beliefs. Wonderful.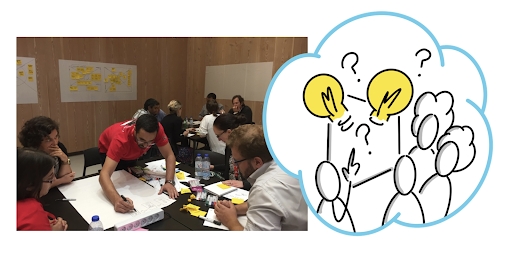 Embracing Diversity of Thought and Convergence
Ok so as leaders, coaches, facilitators and team players, if we have a specific workshop objective, be that to visualize ideas, identify culture change, or craft an organizational strategic vision how can we embrace divergent thinking and group diversity whilst equally embrace convergent thinking and ultimately reach an end state or at least an outcome that can be validated and tested further?
This process is summarized so clearly by Dave Grey in the book Gamestorming- A Playbook for Innovators, Rulebreakers, and Changemakers. Dave introduces the "Gamification space" as a term to describe the challenge space or fuzzy space that sits between a current state (an initial condition) and end state (or targeted future state).
The Gamification space is the playground for Visual Thinking and Visual Thinking Templates will encourage convergence.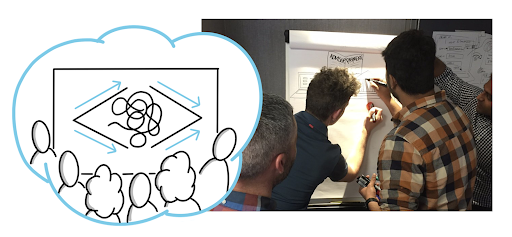 Framing Discussions
When it comes to structuring a discussion, a Visual Thinking Template provides the perfect framework to help teams converge on ideas and solve problems. By visualizing a common theme individuals and teams are provided with a level of alignment by which they can explore ideas and embrace diversity of thought.
This is why most templates encompass a beautiful visual metaphor which acts as an anchor, aligning a team on a common theme when attempting to discuss something that is yet to be defined.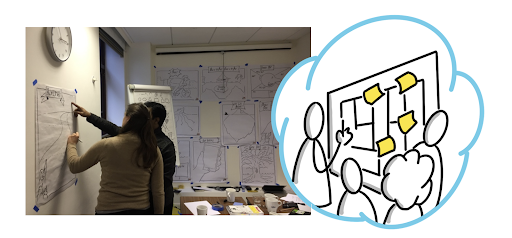 When I refer to Visual Thinking Templates, I'm also referring to an array of amazing, well used and trusted canvases such as the wonderful work of…
Strategyzer

with the creation of The Business Model Canvas and Value Proposition Canvas
Product Vision Canvas (to name one of many powerful product oriented templates) from Roman Pichler
Empathy Mapping from Dave Grey
Innovation Games by my good friend Luke Holman
and not to forget the amazing large wall Grove Visual Planning systems from the godfather of strategic visioning Dave Sibbet.
All of these wonderful templates and canvases encourage spontaneity, freedom and creativity within a space that is easy to navigate and creates shared understanding.
A Virtual Pivot
This all sounds wonderful Stu, but have you noticed that most people have been subjected to virtual working over the past few years?
Well, the simple answer to this question is yes and making use of these templates in a virtual setting works remarkably well. I would even go as far as saying in certain situations even better. Forget processes and digital tools for a second and focus on individuals and interactions (you might have heard that somewhere before).
The most important success factor for effective collaboration is neutrality, safety and trust. Put clients, teams and individuals together in a virtual collaborative space, upload a Visual Thinking Template of choice and watch how easily people begin to converge on ideas, rearrange and cluster key themes.
No more having to nervously circumnavigate your way around your COO as you gingerly place a stickie slightly higher than theirs. Virtual collaborative spaces are wonderful environments for neutrality and creativity. Being an anonymous crustacean, fish or animal is not mandatory but it is fun.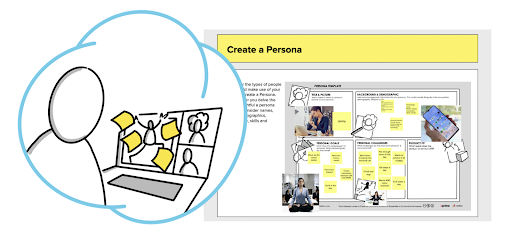 Introducing our Visual Thinking Templates
Freely download, print, reproduce, scale up, adapt and evolve our Visual Thinking Templates to support you to facilitate working sessions. Have fun exploring the many ways you can apply these templates to assist with things such as strategic planning, road mapping, team retrospectives, product discovery and product validation workshops.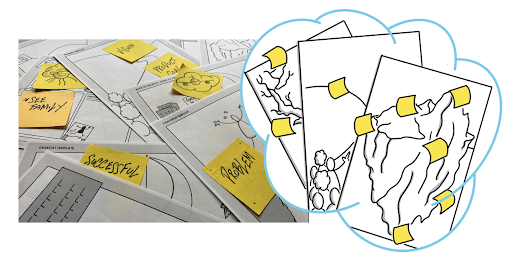 The fun is in adapting the templates to suit your needs and using them as you so wish. Just to get you started I've listed the templates below and included a short description of how they can be used.
Visual Thinking Template summary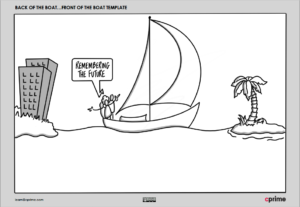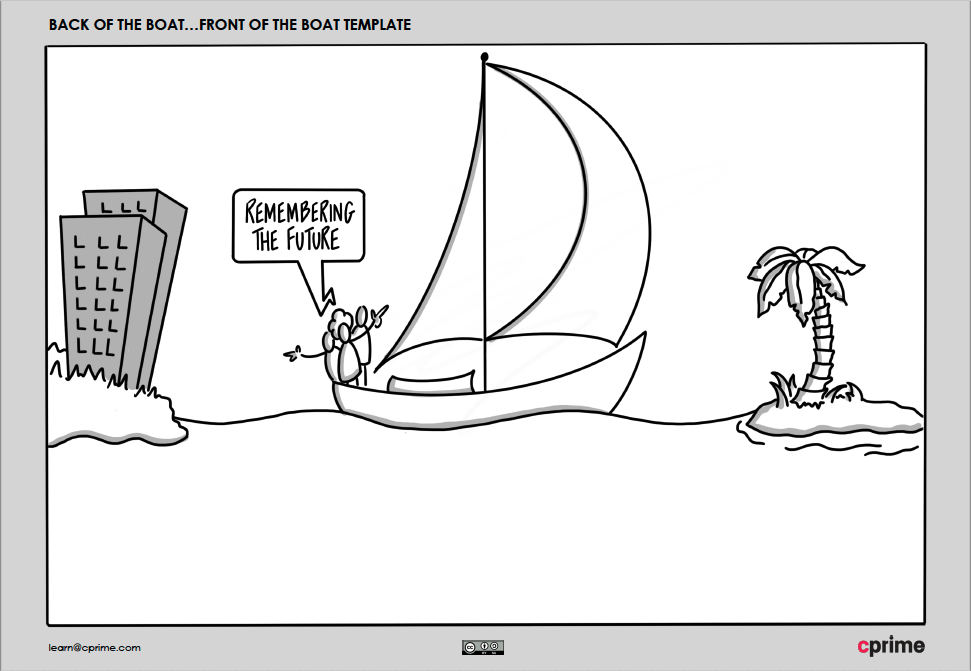 Back of the Boat…..Front of the Boat Template
It's difficult to look ahead when you can't align on where you are coming from. Use this template to visualize your vision for the future alongside the challenges and enablers that have supported you along the way.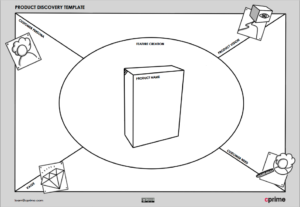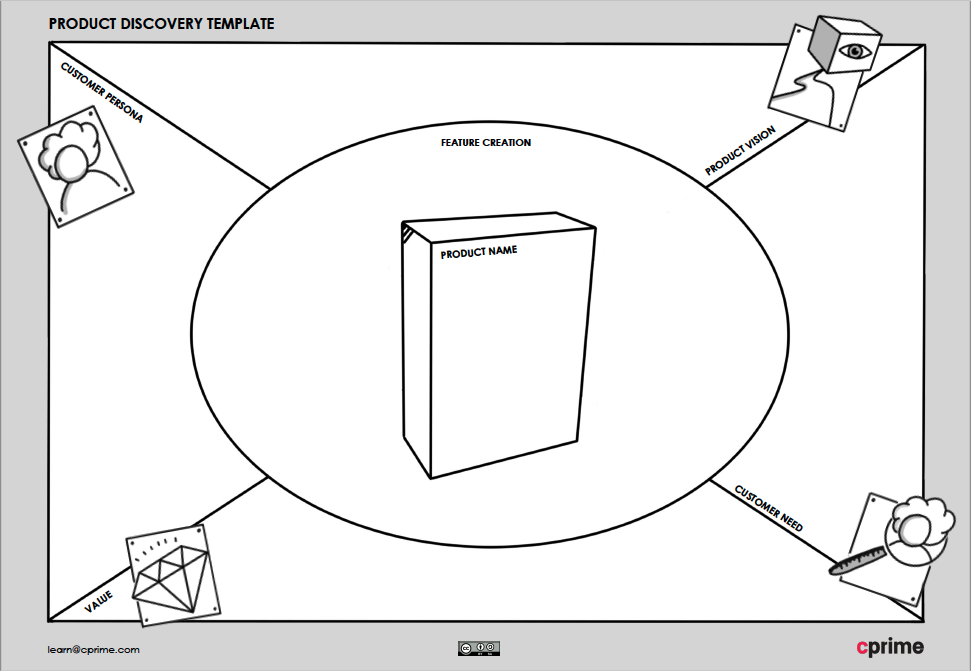 Product Discovery Template
Ensure that features are driven by customer and business needs by gathering information on the product vision, the value of the product and customer needs. Use this template to elaborate and share ideas on potential features that will delight your customers and users.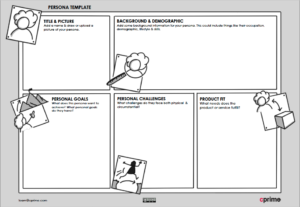 Persona Template
This is an adaptable template that can assist you to gain greater insight into customer needs, goals and challenges whilst validating design ideas and product market fit. The deeper you delve the more useful and insightful this template can become.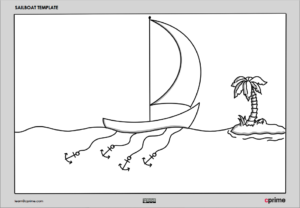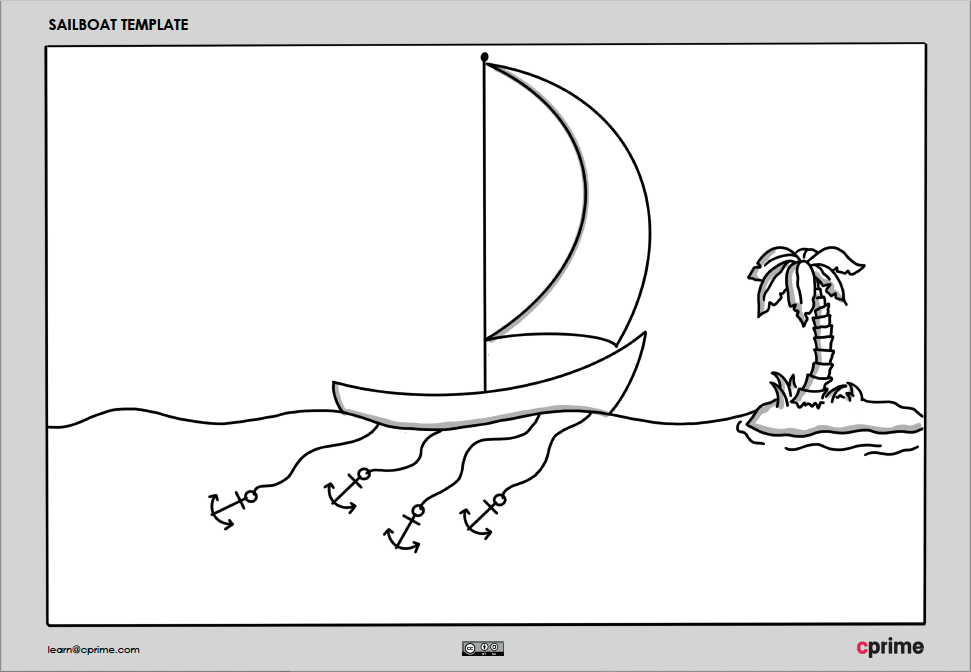 Sailboat Template
This is a simple yet powerful template for visualizing the things that are propelling your team forward (the wind in your sail) and the things that are holding you back (the anchors). Use this template to gain greater alignment before considering key actions from a team retrospective.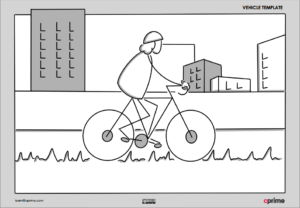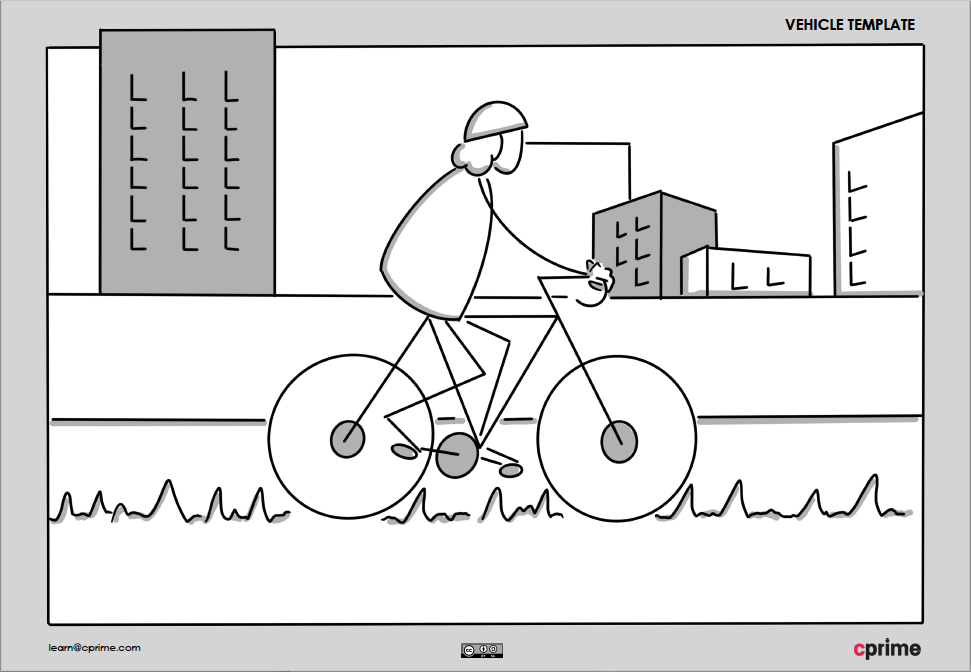 Vehicle Template
Much like the Sailboat Template, a vehicle metaphor is useful to visualize the things that propel you forward and the things that are holding you back. Which vehicle could you use to visualize your Sprint, product or organization? Download this template here.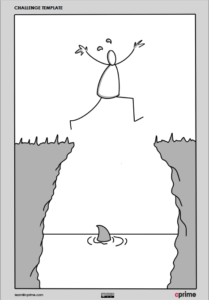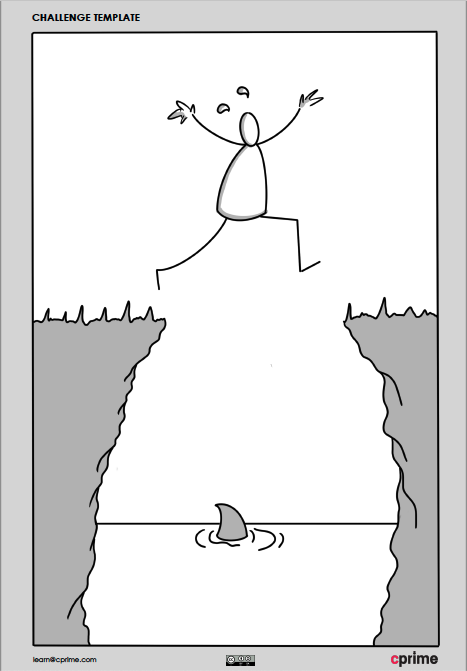 Challenge Template
Where there's a challenge there is always a solution. Use this template to plot current or future challenges before visualizing potential solutions or "How might we's."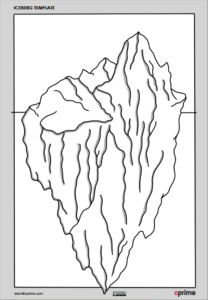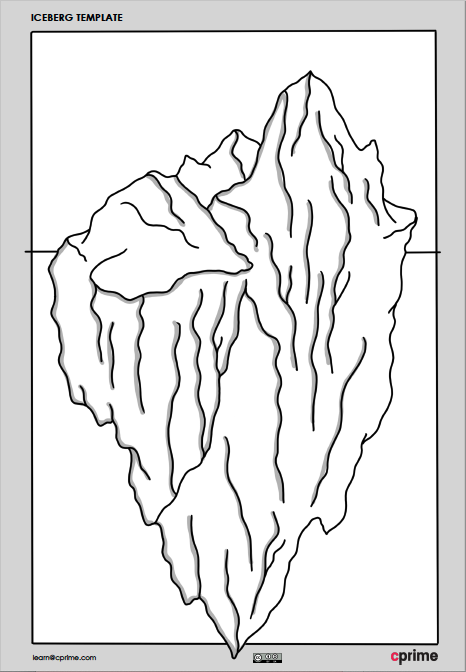 Iceburg Template
Make use of this template to visualize the things that are visible alongside the things that lie beneath. Be it culture change or a business transformation, things that are less visible can be more powerful.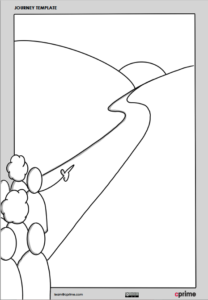 Journey Template
A journey metaphor is useful to align on where we are, where we are planning to go as well as plot milestones, release dates and desired goals along the way. Use this template for Product Visioning workshops, planning sessions and customer journeys.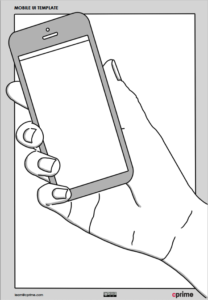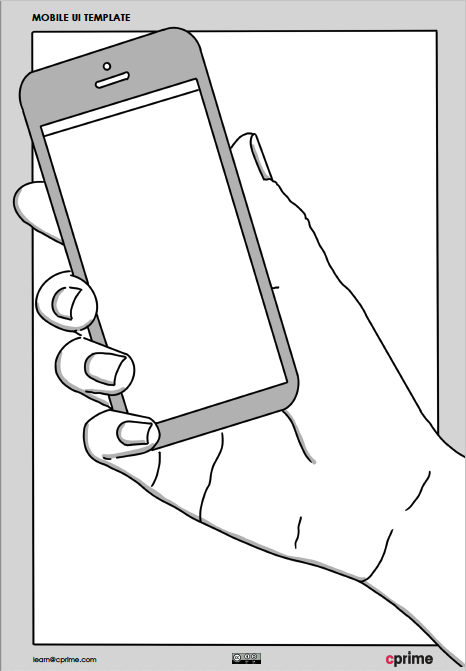 Mobile UI Template
Put yourself in the hands of your customers by visualizing a smart phone user interface from the view of a customer. Use this template to walk through the user experience and adapt to visualize an array of user interfaces.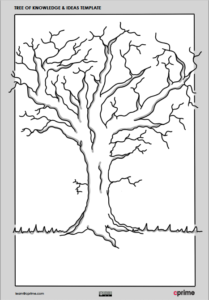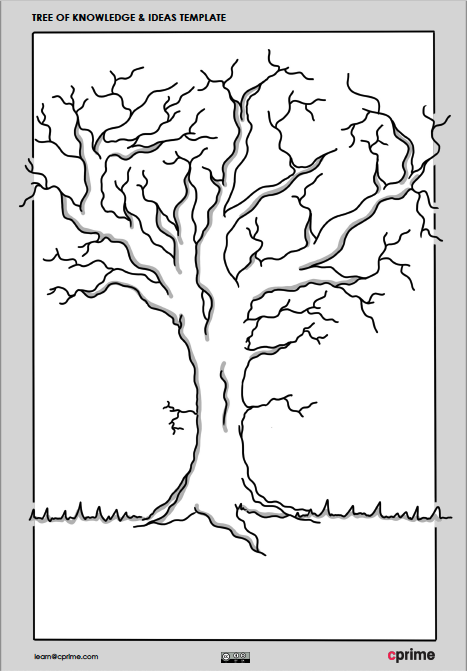 Tree of Knowledge Template
Ideas grow as does knowledge. Use this tree to organically plot ideas, features and insights. Inspired by the "Prune the Product Tree" Innovation Game by Luke Hohmann is an adaptable visual metaphor. Why not create a kudos tree to celebrate the things your colleagues do that brighten up your day?
Stuart Young's Visual Thinking Skills Course
Learn More