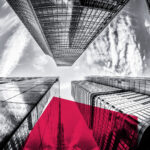 We are relentlessly hammered with the promise that the cloud is the future state of working – that it will bring us flexibility for cost savings, security and compliance for peace of mind and give us global reach with the flip of a switch. This is all TRUE, but what those other providers won't tell you is that only a fraction of cloud migrations result in any of the above benefits.
Why, you ask? Because many neglect to architect a cloud native infrastructure.
Download this webinar for a demo of nOps and to explore 3 distinct customer stories where Cprime uses the AWS Well Architected Framework Review (WAFR) and nOps cloud management platform to diagnose and quickly remediate infrastructure missteps for jaw-dropping cost savings, resiliency and compliance.
Speakers:
Watch the Webinar on Demand
Some of the images used were designed by freepik.com