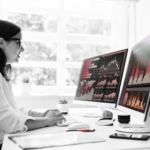 If your organization is anything like many of the companies we've been working with, chances are you've been busy migrating multiple workloads to AWS cloud, implementing a DevOps strategy with cloud-based CI/CD pipelines, and investing considerable amount of time and attention to your SecOps to maintain your AWS environment scalable, secure and compliant.
As more and more of your strategic business and IT assets are now deployed on AWS you may wonder – are we doing it right? Can we do it even better? Can we be more cost efficient? Is our solution well-architected?
Watch this session and learn how to ensure you are building a secure, high-performing, resilient, efficient and cost effective Cloud infrastructure with the AWS Well-Architected Review.
Watch the Webinar on Demand
Some of the images used were designed by freepik.com