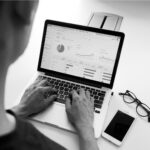 High performance organizations compete and thrive by responding to market changes and emerging opportunities with innovative and modern business solutions. In order to achieve Enterprise Agility, data has to flow seamlessly, starting at the top with strategy and goals set by leadership, all the way through execution to the delivery of value. This journey, however, is fraught with business challenges.
Jira Align allows organizations to connect and align around common goals and objectives while providing actionable views and metrics to all stakeholders involved in the technology product lifecycle.
Download Part 1 of our 3-part webinar series on achieving Enterprise Agility with Jira Align. Jesse Pearlman and Alan Furlong will provide insights and best practices on how to face common enterprise agility challenges and pitfalls head on.
You will learn about:
What a connected enterprise is and how that drives agility
How businesses can refine product understanding, align corporate to product strategy, and optimize product roadmapping and planning
How to communicate a strategic plan to positively impact delivery
Speakers:
Jesse Pearlman
Business Agility Delivery Manager, Cprime
Alan Furlong
Head of Business Performance, Cprime
Watch the Webinar on Demand
Some of the images used were designed by freepik.com