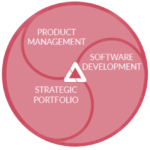 With Atlassian Jira Align, organizations can effectively scale an organization's agile practice from the individual development teams to the enterprise level. This offers unmatched visibility into overarching business goals and strategic planning, as well as day-to-day productivity, from one centralized database.
Out of the box, Jira Align offers over 150 reports for top-down AND bottom-up visibility to facilitate organization alignment in real time.
In this practical webinar, Sneha Crews, Solutions Engineer at Cprime, walks through the top reporting and status tracking capabilities in Jira Align.
You'll learn:
How Jira Align effectively ties each level into the bigger enterprise picture
Which Jira Align reports are likely to be the most popular at each level and why
Which stakeholders are most likely to use the reports available, from executives to team members
How to best leverage the Jira Align reporting capabilities
Watch the Webinar on Demand
Some of the images used were designed by freepik.com