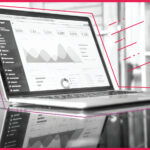 As we start executing our plan, it's time to start assessing the success of our initiative. Are we on track with the committed plan? Are we actualizing the plan that was put in place? Do we need to make adjustments?
As work progresses we also need to identify and measure the delivery of product value to help steer the Product Roadmap and continually deliver real meaningful product value to the market.
Download this webinar to explore insights and best practices on how to successfully execute, monitor and make the required adjustments to our plan using Jira Align.
You will learn about:
How to define and track the work of teams as it relates to enterprise strategy
How to use real-time insights and OKR tracking to measure the success of your strategic planning
How to use the connectivity of work to measure outcomes and drive better value to your customers
Speakers:
Jesse Pearlman
Business Agility Delivery Manager, Cprime
Alan Furlong
Head of Business Performance, Cprime
Watch the Webinar on Demand
Some of the images used were designed by freepik.com