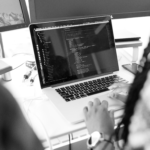 Planning is a critical activity and a unique moment in time where your organization can set common business goals, identify dependencies, foster cross-team and cross-train collaboration, manage risks, and set timed objectives. This planning should match demand to capacity, eliminate excess WIP, and lead to fast decision-making.
Whatever name we give to our planning initiative (PI Planning, Big Room Planning, etc.), Jira Align can help navigate the complexity of large-scale technology initiatives by unifying and synchronizing the work happening across programs and portfolios for a clear executive-level view.
Download this webinar to explore insights and best practices on successful enterprise planning using Jira Align.
You will learn about:
Why planning is critical to an organization's success
How data drives proper "Pivot" or "Persevere" decisioning
How Jira Align helps drive predictability and offers to identify and manage Impediments, Risks, Dependencies, and Objectives
Speakers:
Jesse Pearlman
Business Agility Delivery Manager, Cprime
Alan Furlong
Head of Business Performance, Cprime
Watch the Webinar on Demand
Some of the images used were designed by freepik.com