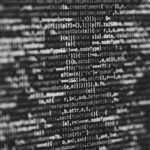 Have you incorporated Cloud strategy into your SAFe transformation yet? Does your organization truly have a strategy to integrate Cloud Technologies with your Agile and DevSecOps approach? How about your data? Do you have a solid plan for how to access, govern, and monetize it?
This session explores key aspects of Cloud, DevSecOps, and Data Strategy and covers how SAFe 5.0 helps organizations combine them into a centralized and coherent strategy, while decentralizing the execution and successful implementation of these strategic initiatives.
Join Ken France, VP, Scaled Agility at Cprime, and Sanjeev Sharma, Analyst and Consultant (sdarchitectconsulting.com) and author of "The DevOps Adoption Playbook," as we:
Explore key components of Cloud, DevSecOps and Data Strategies.
Illustrate how to leverage SAFe 5.0 to develop coherent enterprise strategy that's effectively implemented.
Examine key technical practices, across the SAFe 5.0 framework, that allow you to effectively execute your strategy.
Watch the Webinar on Demand
Some of the images used were designed by freepik.com