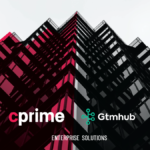 In partnership with:

Successful strategy doesn't come from defining a great strategy, it comes from deploying and executing a great strategy. Strategy deployment and execution must overcome the powerful force of entropy that produces strategy decay. Strategy decay causes the best strategy to become misunderstood and mis-implemented by your workers.
Dan and Evan illustrate powerful patterns and practices for maximizing alignment through OKRs, and will share the proven methods for maximizing knowledge-worker motivation and engagement, and share some simple models that demonstrate MASSIVE HARD FINANCIAL BENEFITS produced by mastering adaptive strategy through OKRs.
3 Key Learning Objectives:
Understand the linkage between employee alignment, motivation, and engagement
Understand how the above three drive employee and organizational effectiveness
Understand how OKRs combined with modern organizational leadership practices produce hard financial benefits and competitive advantage
Speakers:

Evan Campbell
Chief Transformation Architect, Gtmhub
Dan Weikart
Strategic Coach, Cprime
Watch the Webinar on Demand
Some of the images used were designed by freepik.com