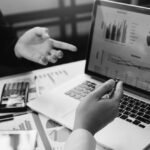 Business agility should always be a focus for organizations, now more than ever with the recent disruption we have seen with Covid. Knowing where you are can allow you to measure your organization internally and benchmark against your competitors. Remember that a good assessment should allow you to celebrate success as well as help you identify your organization's weaknesses.
One tool that we use at Cprime is the SAFe Business Agility Assessment. This year, Scaled Agile Inc. came out with a new assessment tool: a free spreadsheet anyone can use. But why should you bother? Surely one assessment is the same as another? What is the value to your organization?
In this talk, there will be a short introduction to health assessments, best practices, and anti-patterns that can trip you up. Adam and Scott will be your guides to this new assessment and will share how they use health assessments successfully when engaging with large enterprises.
Speakers:
Adam Mitchell
Agile Coach, Cprime
Scott Seivwright
Agile Coach, Cprime
Watch the Webinar on Demand
Some of the images used were designed by freepik.com