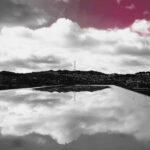 The Atlassian Cloud offers a flexible platform that can be customized and optimized to meet your specific needs.
In this webinar we discuss what Atlassian Jira Cloud optimization is, when you should do it, the impact to compliance and governance, and the "cost" of optimization. We'll explore the importance of mitigating risk, maintaining compliance, ensuring data integrity and quality, and optimizing the returns on your Atlassian investment.
Join Brandon Huff, VP of Technology, and Pavel Fomin, Head of Migrations, as they share their experiences, thoughts and best practices on cloud migration considerations.
You will learn about:
What Atlassian Cloud optimization is
The impact of not optimizing your configuration
How governance is enhanced with optimization
Speakers:
Brandon Huff
VP, Atlassian Services, Cprime
Pavel Fomin
Director, Cloud Migrations, Cprime
Watch the Webinar on Demand
Some of the images used were designed by freepik.com