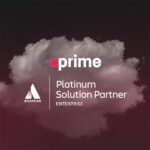 In the first whitepaper in this two-part Cloud Migration series, we discussed the higher-level concepts behind
migration. In this whitepaper, we dive deeper into the actual mechanics of the migration process, including:
The Assessment
The Cleanup
The Pre-migration Checklist
The Migration Testing
The Migration
The Post-migration Testing and Optimization
The Follow-up Support
This whitepaper also addresses maintaining data integrity, security, and mitigating any disruption to normal operations. Download it today!
Some of the images used were designed by freepik.com