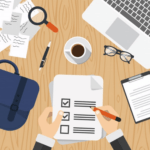 Tips and techniques on how to facilitate story development/telling, how to write stories, crafting requirements, identify metrics and more.
This training session is targeted to those Agile team members challenged with crafting and managing good requirements. Whether you are a Product Owner, Business Analyst or Subject Matter Expert, this class is for you if you want to:
Learn how to write User Stories – and discuss who writes what, when and how
Understand how to facilitate Story Development and Story Telling sessions with the right audience at the right time
See how Progressive Elaboration occurs to take an idea through Agile processes to working software
Gain insight into the art of crafting requirements that are "good enough"
Hear tips and tricks you can use in the science of splitting stories across layers such as time, team composition, or business value
Identify a few basic metrics that you can use to track the quality and quantity of User Story delivery
Whether your team is just starting to use Stories or you are a Certified Scrum Product Owner seeking to expand your knowledge and practice, this class will provide tips and techniques from a seasoned Story Teller that has worked with Scrum, Kanban and Hybrid teams. Class examples will include Stories spanning several industries, including: Financial Services, Healthcare, Consumer Goods marketing, Gaming and hardware-with-embedded-software products.
Watch the Webinar on Demand
Some of the images used were designed by freepik.com