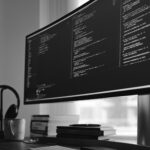 See how Product and Engineering teams are solving the "What, Why, & How" by using Productboard and Jira.
Productboard expert Alon Bartur along with special guest, Erica Jenkins – VP of Product Management at Meltwater, join Cprime Product Coaches Duane Kenney and Dylan D'Erminio as they talk through the top challenges Product faces, the benefits of using a dedicated product management platform, and how that helps drive better outcomes for engineering teams working out of Jira.
In this session, you'll learn:
How to address the "Why" to ensure you build the right products
How to plan and prioritize within your product management platform so that Jira doesn't become cluttered with work items not ready for action
How Productboard and Jira work together to have everyone focused on the right tasks, while also keeping each team and system in sync
More resources: Cprime's Strategic Roadmapping Workshop, and a free Productboard trial.
Panelists:
Duane Kenney 
Strategic Product Coach, Cprime
Dylan D'Erminio 
Product Management, Cprime
Alon Bartur
Senior Director Product Management, Productboard
Erica Jenkins
VP of Product Management, Meltwater
Watch the Webinar on Demand
Some of the images used were designed by freepik.com