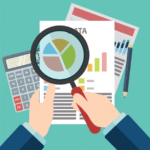 Evaluate agile performance metrics & understand the benefits
Many firms that have been doing agile can not determine how or if it has had an impact on the company. Agile expert, Jeff Howey will discuss ways to evaluate agile performance. Join our webinar to learn how to identify the benefits of agile and uncover the differences between companies that exhibit "agile-like" behavior and highly functioning teams.
Want to dive deeper? Learn about Agile/Scrum from our Scrum FAQ!
Watch the Webinar on Demand
Some of the images used were designed by freepik.com