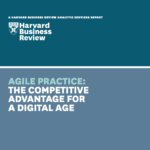 By: Harvard Business Review
Agile development practices have steadily risen to become a trusted and preferred method of development for software teams everywhere. Using agile, organizations can respond to market changes faster, deliver higher quality software, and gain a significant competitive edge.
In today's competitive business environment, software development is increasingly driven by the focused needs of customers and businesses, both of whom require rapid response to their issues and concerns. Feedback must be immediately incorporated into products and engineering teams must be able to deliver the exact product their customer is looking for, on time and before a competitor does.
Continue to read the full article to see why Agile gives companies a competitive edge by downloading
Want to dive deeper? Learn about Agile/Scrum from our Scrum FAQ!
Some of the images used were designed by freepik.com