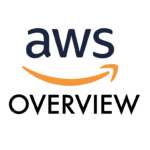 Overview of Amazon Web Services (AWS)
Amazon Web Services (AWS) is the leading cloud services platform that offers computing power, database storage, content delivery and tons other functionality to help businesses scale and grow. AWS provides infrastructure solutions and products are vast and comprehensive and cater to just about every industry you can think of. From computing, to storage, to developer tools, to business productivity and (about 87) more.

Take a deep dive and learn more about AWS by reading this overview, created by our partner, Amazon Web Services themselves.