As an Agile Coach and trainer, one of most common questions I receive is regarding Agile certifications. Many teams that I support are new to the Agile world. Hence, there's often interest and confusion regarding the large selection of possibilities when it comes to professional certifications. In this article, I would like to share some basic information as well as my opinion on which certifications are worth your money and even more importantly, your time.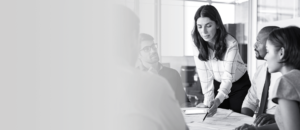 For simplicity, I created a table that is designed to assist new Agilists to determine which trainings and certification that should be considered in pursuit of a desired future role. Please note that this is based on my own experience working with various clients over the past decade or so. Due to the large selection of certification programs available in the market today, I will limit the scope of my recommendations to those offered by three known and reputable organizations. I advise you use this one data point to formulate your own plan of attack that makes the most sense for your specific situation and goals.
Certification Programs
Scrum.org
PSM – Professional Scrum Master (Levels 1, 2, 3)
PSPO – Professional Scrum Product Owner (Levels 1, 2, 3)
Scrum Alliance
CSM – Certified Scrum Master (Level 1)
A-CSM – Advanced Scrum Master (Level 2)
CSPO – Certified Scrum Product Owner (Level 1)
A-CSPO – Advanced Scrum Product Owner (Level 2)
CSP-SM – Certified Scrum Professional – Scrum Master (Level 3)
CSP-SM – Certified Scrum Professional – Scrum Master (Level 3)
Scaled Agile Inc.
SAFe POPM – Certified SAFe Product Owner/Product Manager
SAFe SSM – Certified SAFe Scrum Master (Level 1)
SAFe SASM – Certified SAFe Advanced Scrum Master (Level 2)
SAFe RTE – Certified SAFe Release Train Engineer
Current Role
Desired Role
Options
Project Manager, Program Manager
Product Owner or Product Manager
PSPO, CSPO, SAFe POPM
Project Manager
Scrum Master
CSM, PSM, SAFe SSM
Scrum Master
Scrum Master
CSM, A-CSM, CSP-SM, PSM, SAFe SSM, SAFe SASM
Scrum Master
Chief Scrum Master,

Release Train Engineer

SAFe RTE
One of the questions I also receive frequently is: "What's the difference between Scrum Alliance and Scrum.org certifications?"
Without going into excessive detail about the history of these two organizations, the important thing to note here is that Scrum Alliance certifications are valid for 2-year increments, and require a renewal fee for each cycle which will cost between $100 to $300 depending on the certification. On the other hand, Scrum.org certifications never expire and do not require additional renewal. Furthermore, Scrum.org certifications do not require you to take a formal training class, whereas Scrum Alliance requires completion of a 2-day training course prior to taking the exam.
Another important thing to note is that Scrum Alliance certifications are generally more well-known by recruiters and hiring managers due to the longer history as compared to Scrum.org. Based on my own research on job sites, I noticed over the past few years that the two programs are usually treated as equivalents; for example, CSM and PSM are considered equally for Scrum Master positions. In terms of validity and authenticity, either of these two organizations are genuine as they were founded by the creators of Scrum (Sutherland and Schwaber). If you come across other organizations or websites offering Scrum certifications for much lower fees, I would caution you against choosing one of those options.
Certification programs are often a controversial topic that is debated amongst various members of the Agile community. Ultimately, it is up to you to decide the value of such programs. There are many studies that claim that certified professionals typically garner a higher compensation, but that is also a debatable topic. To me personally, having a credential may or may not help you pass the initial filters by recruiters. However, making the commitment to continue learning and sharpening your understanding of your domain is what inspires me to invest my limited time.
If you have the desire and the passion, you will likely gain a valuable experience by pursuing any of the certifications I discussed. Even if you feel you know everything there is to know about your role, you may be surprised to learn a small nugget of knowledge that could elevate your skills to a new level.
For a complete list of Agile certification training available through Cprime, refer to Certifications.