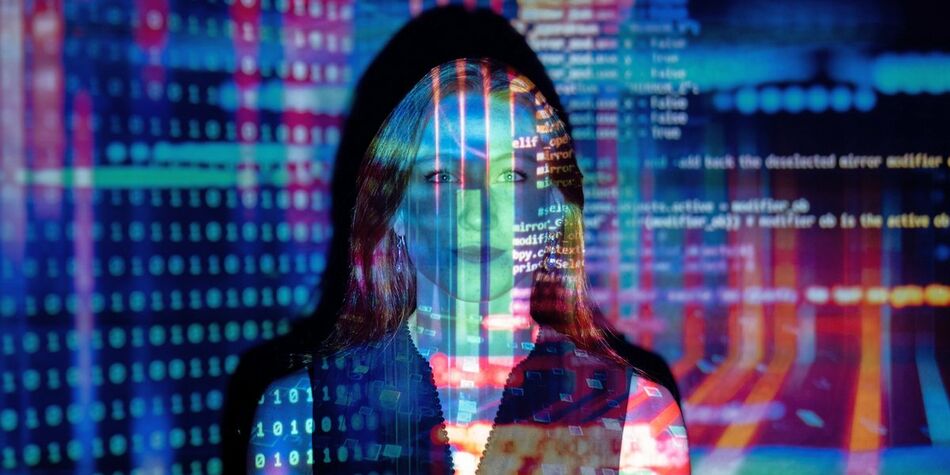 The question of big data security is one of the most important for developers. It has become a part of each business for at least five years, and the number of organizations that implement an advanced solution for data analysis is growing. This article defines the most significant security issues and threats for the market and outlines the biggest challenges for companies using big data. Latest trends for 2022 in extensive big data security management included.
HOW TO DEFINE BIG DATA SECURITY?
The Big Data market has been proliferating in the last few years. Based on statistics, it is set to reach $103 billion by 2023. Businesses use the data for strategic planning, improving operations, market predictions, and analysis of opportunities. 97% of organizations invest in big data analytical tools. That is why big data security issues have become so critical nowadays. We need to learn how to protect the organization and manage privacy concerns with big data.
What do we call big data security? It is an umbrella term for the whole security measures and tools of analytics and data processes. Those tools protect the data from DDoS attacks, ransomware, theft, or other malicious activities. Moreover, big data can be compromised or attacked online or offline.
It became even more complicated to protect the data that was stored in the cloud. In any case, data protection became the number one issue, as it can cause severe financial losses or other organizational problems. For example, the company can face fines and restrictions because they did not protect users' data appropriately and did not follow data loss protection and privacy mandates. That is why the companies that invest in big data analytic tools also need to think about data protection and understand the newest threats in this sphere.
Important to add that the big data security and privacy tools must be implemented in all three stages of data analysis:
Data Sources (what is coming in, all unstructured data)
Stored data (what we reserve on-premise or in the cloud)
Output Data (what is going out to applications or reports).
BIG DATA SECURITY CHALLENGES
Before we jump into the discussion about what protection tools for big data are the best for 2022, we need to outline the issues of data security. The challenges we are going to discuss are related to both on-premise or cloud-stored data. At the same time, we will outline the most common of them, and the whole list is not limited by those points.
#1. FAKE DATA
One of the most significant security issues in big data is generating false data. Fake data makes it impossible to detect other security issues in the system, and it can be a cause of lost clients' data. False flags from simulated data can complicate fraud identification and stop all business processes.
#2. DATA CLEANING FAILURE
Another challenge can be the concern of automated data cleaning tools. You can choose an inconsistent software that will clean the data based on faulty models. Moreover, it can reduce the quality of the database and also create the potential for breaches.
#3. PROBLEMS WITH DATA MINING SOLUTIONS
Data mining is an essential process for data analysis, but the data often consist of privacy and security information. You need to add an extra level of security for data mining tools. In some cases, data administrators can decide to mine the data without special permission, and you need to get alerts in this case.
#4. ISSUES WITH DATA MASKING MEASURES
The data masking process ensures the separation of confidential information on clients from the actual data. This process can not be reserved if everything is done correctly. At the same time, it is possible that someone can reconstruct the database and use confidential data. It is a massive risk to all sensitive information your organization operates.
#5. DIFFICULT TO PROTECT COMPLEX BIG DATA
It is always a challenge to build good protection for complex and diverse data. That is why it's essential to utilize a proven extract and load (ETL) service, which will increase the data unity.
#6. ENDPOINTS SUSCEPTIBILITY
Someone may manipulate the data on endpoint devices and send false data to data lakes. It means that you need to validate security solutions for log analysis at endpoints also. For example, hackers, who get access to manufacturing systems with sensors for malfunctions, can show fake results, destroying the whole system process.
#7. LOST OF DATA ACCESS CONTROL
Different users can have different access levels to your database, and it can be challenging to manage all the access in a big company with 1000 or more employees. Losing access is the same as losing data confidentiality. At the same time, the shift from on-premise to cloud solutions simplifies the protection process. Cloud works with Identity Access Management (IAM) to control data flow through identification.
#8. NO BUDGET FOR DATA SECURITY
Experts argued that 10% of the IT budget should improve big data privacy and security. The organization reduces spending for protection tools in real life, as they do not realize their importance. Every year, the hackers get more sophisticated tools to damage the data, which means that the company should also update its software for data protection.
#9. EMPLOYEE FRAUD
Based on statistics, 70% of departing employees admit to stealing some data from the company system. Most of them continue to use the data during the next three months after onboarding. It means that you need to pay attention to external issues, look at internal situations and ensure that the employees realize the whole responsibility of using private data for their own needs.
At the same time, the data can be compromised because of employee negligence. In this case, you need to prevent it by updating policies, improving communication, and securing physical access. Moreover, the data can be damaged because of a physical threat that is difficult to control and predict.
#10. DATA POISONING
Data poisoning is an attack on machine learning models' training data. It became possible in the case of chatbots that are trained on a vast amount of data. Those chatbots keep improving by machine learning. In case of attack, the model can not work appropriately. As a result, the data can be corrupt or manipulated.
THE BEST TECHNOLOGIES FOR BIG DATA SECURITY
After you learn the most common threats for data security, we can discuss the latest technologies and methods to prevent data leaks or solve the security issues.
Here are the most efficient big data security solutions:
Data Encryption. Encryption tools can secure a massive volume of different data types. The data can be coded by machine, or you can use user-generated code. This tool works with other analytical tools and outputs data. Also, it can be applied to data from different sources such as RDBMS, NoSQL, or specialized file systems (for example, Hadoop Distributed File System).
Protect Distributed Programming Framework. First, you build trust and ensure the work of security policies. In this case, all the data will be de-identified and confidential data will be safe. The next step is to allow access to the database based on a predefined security policy. Finally, you need to maintain the system to prevent data leaks. The goal is to monitor worker nodes for bogus nides and altered duplicates of results.
User Access Control. It can be the most efficient tool to manage security issues, but many companies use minimum access control. To protect the data by managing user access, you need a policy-based approach to automate the access base. For example, multiple administrator settings can provide good big data protection.
Protect Non-Relational Data, Data Storage, and Transaction Logs. First, you need to understand that non-relational databases are pretty vulnerable. You can protect them by an advanced encryption system (AES), for example. Another thing is to secure storage and transaction logs.
Centralized Key Management. This is one of the best security solutions that is applied in big data environments. This technology is based on policy-driven automation, on-demand critical delivery, and abstracting key management.
Attack Detection and Prevention. This method applies the Intrusion Prevention System (IPS) to create protection from examining network traffic. IDS isolates the intrusion before it significantly damages the system and database.
Physical Protection of The Data. We used to think about data protection as software solutions. At the same time, it is essential to consider such things as physical damage. Ensure physical security system with video surveillance.
Those methods of data protection are the most common to solve big data security issues. At the same time, there are a lot of advanced solutions that can be effective for specific cases. The most important thing is to get investments in security issues, as data damage can be risky for the whole business's future.
HOW TO IMPLEMENT DATA SECURITY?
After you realize the importance of data protection and learn the best practices, you need to define security implementation. There are a few practical things to consider in protecting the data:
Train employees. As was mentioned, employee negligence is often a cause of data leaks.
Provide regular monitoring and audit. There are a lot of advanced solutions to monitor user activity in real-time. It is always better to evaluate the problems before they stop the whole business.
Cooperate with a trusted big data company. Usually, storage providers, analytics, or other service providers offer some data protection option. It can be beneficial for your business to partner with a third-party organization.
BIG DATA SECURITY: SOLUTIONS
Cprime Studios work with advanced data security cases. One of them is the creation of the HIPAA-Compliant Communication Platform for Mobile Health One.
The goal was to build a native and mobile solution for healthcare professionals and offer them secure, point-to-point, real-time access to other healthcare specialists – physicians, nurses, support staff, and administrators – via any computer or mobile device.
Cprime Studios created an MDChat application that helped professionals to communicate with other professionals or groups of professionals simultaneously and easily share the information, data, and images. This application uses big data, which is why data security was a number one priority in this case. The company already saved $300K by using this solution.
Another example of implementing big data security tools is building micro-saving web-application for EARN (leading micro saving provider). Their goal was to update and improve its application and website, evaluate and improve existing database structure and design, improve data access for relevant stakeholders, including internal staff and external partners, and maintain systems to ensure dependability and security. As you can see, it was also essential for the project to use advanced data security tools.
Not to mention, over the last couple of years, Cprime Studios has built custom products and deep integration with 3rd party services to collect comprehensive data about users.
FINAL THOUGHTS
The number of companies that implement big data analytics for strategic planning and management is rapidly growing. At the same time, we can see an increased number of cyberattacks, data leaks, or data manipulations. The security issues can be different, but most attacks can be prevented by integrating big data security tools.
This article discusses the most common security challenges in big data. Moreover, there are a lot of government regulations on data storage and private use, which is why data protection from malware and unauthorized access is always the biggest priority in software development.
The last question that you can find important is who is responsible for data protection. The answer is – everyone. That is why security training is essential for the companies that operate big data.
If you need to discuss specific issues on creating an application with big data integration, you can contact the Cprime Studios specialist.
Source: https://cprimestudios.com/blog/big-data-security-biggest-challenges-and-best-practices